Darren Sharper held without bail after surrendering to police
Former NFL All-Pro safety Darren Sharper is being held without bail in Los Angeles after turning himself into police on Thursday.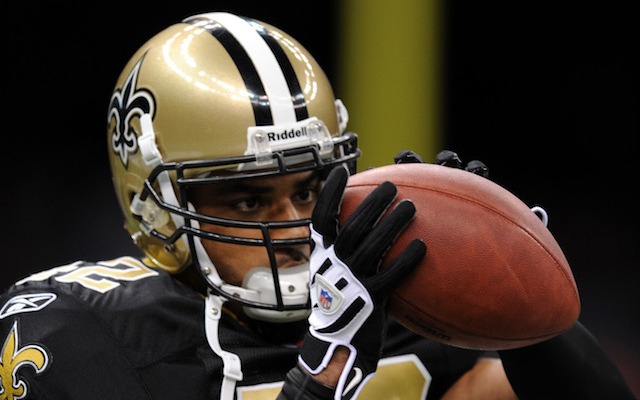 Darren Sharper's immediate future will be spent in jail. The former NFL Pro Bowl safety surrendered to authorities in Los Angeles on Thursday night in relation to the warrant that was issued for his arrest on Thursday afternoon in Louisiana. Sharper is currently being held without bail in Los Angeles, according to CBS LA.
Sharper decided to surrender to authorities after New Orleans police issued an arrest warrant alleging that Sharper and an accomplice raped two women. 
Before turning himself in, Sharper was actually out free on bail stemming from another case of alleged rape. In a Los Angeles courtroom on Feb. 20, Sharper entered a plea of not guilty to a felony charge of drugging and raping two women.
The former safety was also charged with four counts of furnishing a controlled substance and one count of possession of a controlled substance in the Los Angeles case. At that hearing, the judge raised Sharper's bail from $200,000 to $1 million. 
The 38-year-old former safety has been accused of raping at least eight women in five different states. The Los Angeles case and the New Orleans case are the only ones so far where he's facing charges. However, Sharper's also under investigation in Arizona, Nevada and Florida.
Sharper's attorneys have maintained his innocence, "All of these were consensual contact between Mr. Sharper and women who wanted to be in his company, who voluntarily ingested alcohol and drugs in many cases," Sharper's lawyer, Leonard Levine, told the judge at the Feb. 20 hearing.
The Sharper case in New Orleans could be a black eye for the NFL. Not only does it involve Sharper, but it also involves an accomplice, who's been identified as Erik Nunez. According to court documents obtained by the New Orleans Times-Picayune, Nunez has said he works for the Saints. However, the team denied that. On his Facebook page, Nunez is listed as an event coordinator with the NFL. 
If Sharper or Nunez are convicted on the aggravated rape charges in New Orleans, there's a chance they'll be spending the rest of their lives in prison. Under Louisiana law, an aggravated rape conviction can carry a potential life sentence of hard labor.
Everything you need to know about the Packers-Steelers game on Sunday night

The Patriots dynamic duo will be playing on Sunday against the Dolphins

Here's every official injury designation for each NFL team for Week 12
Larry Hartstein is on an 8-2 NFL run and gives his best three-team NFL parlay for Week 12

Plus baby names, kicker issues and other things of interest from NFL on Thanksgiving

It was foretold, and King delivered