Darren Sharper pleads guilty to 3 rape charges in four-state deal
Darren Sharper's guilty plea in part of a four-state 'global agreement' likely will lead to 10 years in federal prison.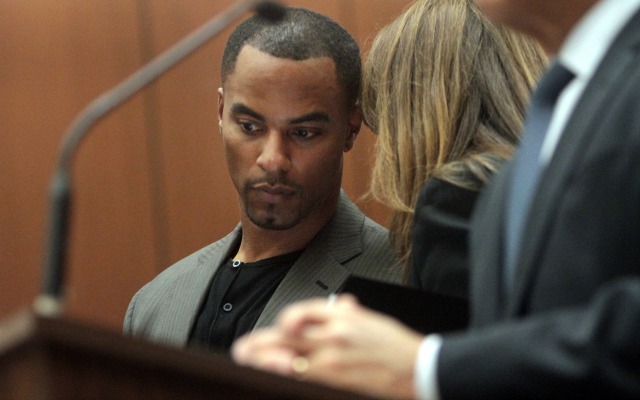 Former NFL safety Darren Sharper pleaded guilty Monday to three counts of rape in a New Orleans courtroom, the final part of a four-state "global plea agreement" involving rape cases in Louisiana, California, Nevada and Arizona that will result in a 10-year federal prison sentence, according to the New Orleans Times-Picayune.
The former Saints standout, who won a Super Bowl with the team in 2010, pleaded guilty to two counts of forcible rape and one count of simple rape, charges that arose in the fall of 2013 when he rendered women helpless or unconscious by spiking their drinks, according to police. 
According to the newspaper, Sharper made little eye contact with his victims during the course of his nearly two-hour court appearance and uttered "Yes, ma'am," when asked if he was guilty of the crimes. 
Sharper's guilty plea was his fifth conviction regarding date-rape charges in the last three months. As part of the deal, Sharper will be imprisoned for less than nine more years, first serving 101 months in federal prison, then less than six months in a California state prison. He will be credited with more than one year of jail time that he has served in Los Angeles. 
High praise from one of the most athletically gifted quarterbacks ever to step on a football...

Nobody will mistake Joe Looney for his star teammates

Osweiler is being benched in favor of DeShone Kizer
Madden season is almost here again. Here's everything you need to know.

Rob Gronkowski, in an attempt to stay healthy, is turning over a new leaf in 2017

Cyrus Mehri says players have gone backward under Smith's leadership