Darren Sharper pleads guilty to 3 rape charges in four-state deal
Darren Sharper's guilty plea in part of a four-state 'global agreement' likely will lead to 10 years in federal prison.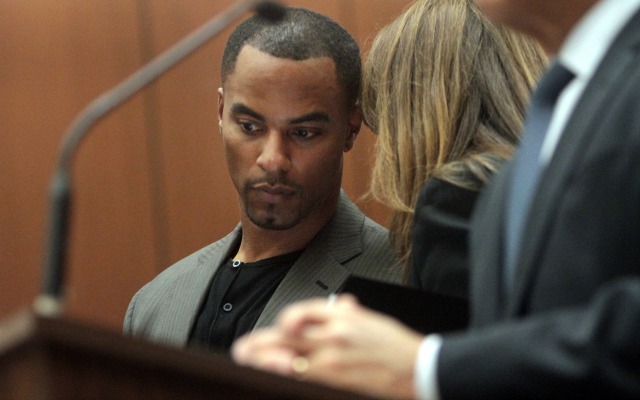 Former NFL safety Darren Sharper pleaded guilty Monday to three counts of rape in a New Orleans courtroom, the final part of a four-state "global plea agreement" involving rape cases in Louisiana, California, Nevada and Arizona that will result in a 10-year federal prison sentence, according to the New Orleans Times-Picayune.
The former Saints standout, who won a Super Bowl with the team in 2010, pleaded guilty to two counts of forcible rape and one count of simple rape, charges that arose in the fall of 2013 when he rendered women helpless or unconscious by spiking their drinks, according to police. 
According to the newspaper, Sharper made little eye contact with his victims during the course of his nearly two-hour court appearance and uttered "Yes, ma'am," when asked if he was guilty of the crimes. 
Sharper's guilty plea was his fifth conviction regarding date-rape charges in the last three months. As part of the deal, Sharper will be imprisoned for less than nine more years, first serving 101 months in federal prison, then less than six months in a California state prison. He will be credited with more than one year of jail time that he has served in Los Angeles. 
Smith says the NFL's ratings decline cannot be ignored

The former Jets and Giants quarterback wants to know whether you think the Earth is round

Zach Ertz is one of the NFL's best tight ends but Philadelphia could lose his backup to free...
Second-year coach Sean McVay says his players know exactly what the expectations are

Steelers didn't trade Bryant then and they aren't looking to move him now

It had been rumored that the Jaguars might cut ties with Bortles, but instead he'll stay in...