Def Leppard to play before Raiders-Dolphins game in London
Def Leppard is about to rock the NFL.
• 1 min read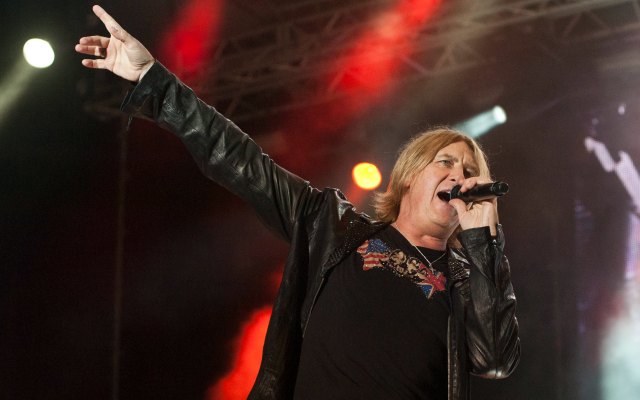 If you like 1980s British hard rock to go with your NFL action, you're in luck. Well, the people who are in London for the Sept. 28 Raiders-Dolphins are in luck. That's because the NFL has announced that Def Leppard will play the pregame show at Wembley Stadium that day.
"Having most recently visited Wembley in May to watch Sheffield United in the FA Cup semifinal, I know what the atmosphere in the ground is like for 'our' football so I'm really looking forward to performing there before the NFL game and of course soaking up the excitement of the actual match," lead singer Joe Elliott said. "I can't wait!"
Said Alistair Kirkwood, the managing director of NFLUK: "Having Def Leppard perform at Wembley is going to be very exciting and a lot of fun. We know their performance will get Wembley pumping, have the fans on their feet and set the tone for a great game."
The league's release says Def Leppard will "showcase some of [its] biggest hits," but there's always hope the band will just play a bunch of stuff off "On Through the Night" and "High and Dry."
For now, there's no word on how much money Def Leppard will have to pay the NFL in order to perform.
The young head coach took the blame after a heartbreaking loss to the Eagles

Our computer model simulated every Week 15 NFL game 10,000 times with very surprising resu...

Britt is going from the worst team in football to a Super Bowl contender
With three weeks to go in the regular season, the MVP race is wide open

The Eagles are sticking with Nick Foles

We all deal with devastation in different ways