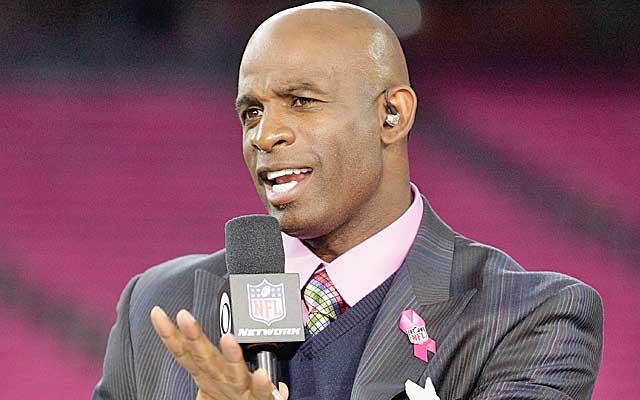 Deion Sanders is still shutting down wide receivers.
This time, though, it's his son, a sophomore wideout at SMU.
Deion Sanders Jr. tweeted out his preferred donut choice to his nearly 65,000 Twitter followers on Thursday morning.
Gotta get the hood doughnuts almost every morning. If my doughnuts don't come in a plain white box, I don't want them!

— Deion Sanders Jr (@DeionSandersJr) April 2, 2015
That prompted a quick Twitter response from his father that put Junior in his place.
@DeionSandersJr you're a Huxtable with a million $ trust fund stop the hood stuff! Lololol. Son. #Truth

— Deion Sanders (@DeionSanders) April 2, 2015
Yep, that's some straight truth, Prime Time. Although if Deion Sanders Jr. is a Huxtable -- does that mean that he is likening himself to Bill Cosby?
Yeah, maybe not the best analogy.
In other Deion news, Sanders checks in as the greatest player ever picked at the No. 5 spot in our list of greatest modern draft picks -- over fellow No. 5 pick Junior Seau. Check out the list and join the debate.
And as for Lil' Deion, check out this music video he put together where he raps about being from Dallas and having a big house like a palace.