Deion Sanders: Johnny Manziel has 'ghetto tendencies'
Deion Sanders said in an interview this week that Johnny Manziel has 'ghetto tendencies.'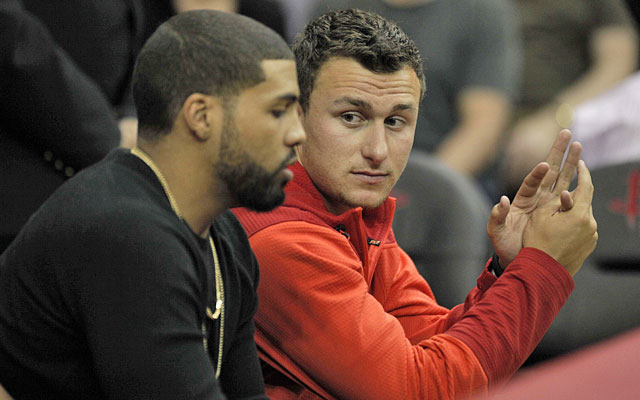 Johnny Manziel is one of the most controversial NFL prospects we've seen in a while. And Deion Sanders just made him a lot more controversial by saying that Manziel has "ghetto tendencies."
Sanders, speaking with Roland Martin said people "won't accept" those "tendencies."
"I love Johnny Football," Sanders said while adding that the Houston Texans should take the QB No. 1 overall. "See, the reason people won't accept Johnny Football is because Johnny Football has ghetto tendencies. I love Johnny Football."
According to the transcript on Martin's website, Sanders was then asked what exactly ghetto tendencies are.
"Because he was successful, he made it, and he let you all know he made it, and he was cocky, he was flamboyant, and he let you know," Sanders said.
The interview first started getting traction on Wednesday night via Black Sports Online. When that happened, Sanders tweeted that he "never said that."
It's a bizarre claim to make since Martin's own website has a transcript up from the interview.
The entire idea of "ghetto tendencies" simply doesn't fit here. 
Deion's statement is inappropriate and he's probably trying to back away from it because he realizes that.
Everything you need to know about the Redskins-Saints matchup this weekend

Here's every official injury designation for each NFL team for Week 11

The Dolphins took another blow amid a rough stretch of football
Our computer model simulated every Week 11 NFL game 10,000 times with very surprising resu...

The NFL on CBS broadcaster also broke down the differences between Dak, Goff and Wentz

The Legion of Boom is getting older and injuries are taking their toll