Do Bucs still believe in coaching staff? Revis says 'I don't know'
Darrelle Revis didn't exactly say yes when he was asked after Thursday's loss if the team still believes in Greg Schiano and the Buccaneers coaching staff.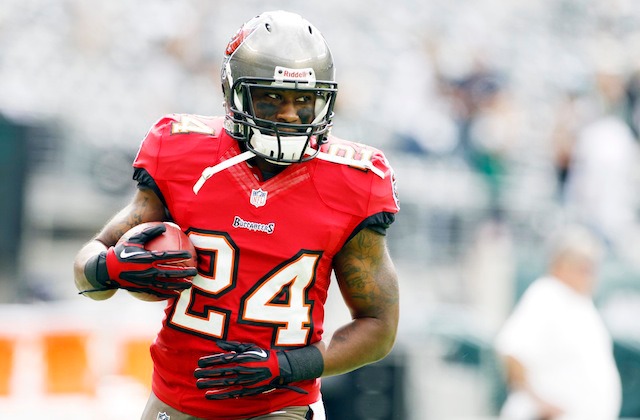 One day after a 31-13 loss to the Carolina Panthers, Buccaneers coach Greg Schiano said that he doesn't believe he's lost the locker room. Schiano might still have the locker room, but that doesn't mean the players in the locker room still believe in him. 
After the game on Thursday, cornerback Darrelle Revis was asked if he thought the team collectively 'still believes in the scheme and the coaching staff.' 
"I don't know. I don't know," Revis said, via JoeBucsFan.com. "You know, we got a game plan every week. We gotta stick to the game plan. We gotta abide by the game plan and what we're trying to do to win. I don't think guys are literally going out there and trying to do their own thing. You know, in every game there are mistakes up and down the board. You know, the word that we have to get to and we have to focus on is consistency. That's all. And at this point, that's a hard word for us to try to do, to try to do that, to be consistent."
'I don't know' isn't exactly a ringing endorsement endorsement form Revis.
The Buccaneers are now 0-7 for the seventh time in NFL history, tying the Colts and Bengals for the most 0-7 starts. Things don't figure to get much better for Tampa Bay in Week 9. The Bucs will head to Seattle where the Seahawks haven't lost since 2011.
The Schiano pressure-cooker is only going to get hotter. Billboards asking ownership to 'Fire Schiano' are popping up in Tampa, a Backstreet Boy wants Schiano fired and this week, a player said playing for Schiano is 'like being in Cuba.' With public pressure mounting and the Bucs not winning, it's hard to see Schiano lasting through the end of the season. 
Bettors are favoring the Eagles to keep Super Bowl LII close, but the Patriots remain clear...

Here's everything you need to know about Super Bowl LII

Here's a look at the NFL's entire postseason schedule for 2018
Here's all the details you need to know on watching Super Bowl LII between the Patriots and...

All of the information you need to know about the 2018 Super Bowl

Could the singer stage an *NSYNC reunion in Minnesota?