Dolphins get fire alarm wake-up call at Buffalo-area hotel
The Dolphins received an unexpected early morning wake-up call in Buffalo.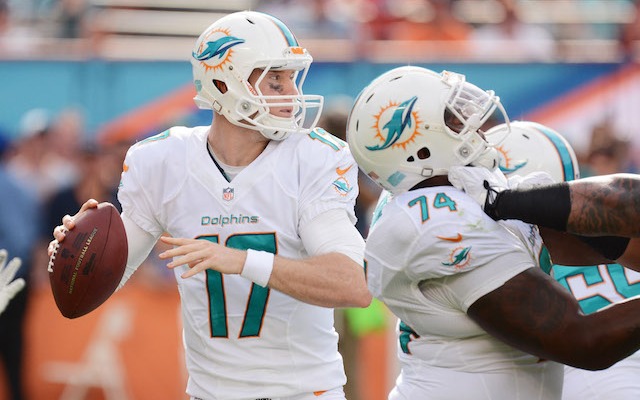 If the Dolphins look tired on the field against Buffalo, it's because they didn't get any sleep on Saturday night. A fire alarm at the team hotel in Buffalo went off around 3:30 a.m. and 'freaked out' many of the people at the hotel, according to the Palm Beach Post.
Dolphins beat writer Andrew Abramson was staying at the hotel and reported that a lot of people had to evacuate the building and a loud fire truck showed up after the alarm went off. Fortunately, there was no fire. 
On a somewhat related note, no one at the hotel will be able to watch the game because it's blacked out in Buffalo. The Dolphins-Bills game is only the second game that's been blacked out in the NFL this season. 
The Dolphins can clinch a playoff spot in Buffalo on Sunday with a win over the Bills and losses by the Ravens (vs. Patriots) and Bengals (vs. Vikings). 
The Giants got a scare in the second quarter against the Browns

Welcome to the NFL's version of a dress rehearsal

The Browns protested the anthem on national television
Beckham passed tests for a concussion but the Giants will do more tests on his ankle

The president has something in common with Vladimir Putin

The Seahawks are trying to beef up their offensive line with George Fant out