Dolphins move on with search; Ross says GM will have final say on roster
The Dolphins are expected to begin GM interviews shortly and have asked to several candidates to interview, according to league source
• 1 min read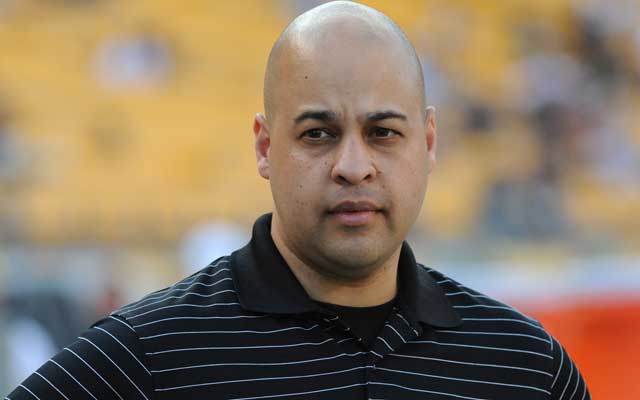 More NFL: Coaching change tracker | Latest coaching news
The Miami Dolphins are expected to begin GM interviews shortly and have asked several candidates to interview, according to a league source.
The Dolphins have asked the Titans for permission to interview exec Lake Dawson, the Browns for Ray Farmer, the Falcons for Lionel Vital and the Steelers for Omar Khan, according to league sources. Assistant general manager Brian Gaine is also highly regarded and is expected to get consideration, and the search could certainly involve other candidates as well, like Philadelphia's Tom Gamble.
Jason Licht of the Cardinals has also been asked to interview, bringing the list of candidates to seven. Furthermore, league sources said the Dolphins have interest in a few execs still involved in the playoffs, and that could include Jimmy Raye (Colts) and Scot McCloughan (Seahawks), according to sources.
It is unclear to many candidates how much authority they would have, if they would have final say, and who, exactly they would reporting to. The degree of authority will have significant sway in their degree of interest and it remains a big question around the league whether or not executive vice president Dawn Aponte would be the direct superior to the new GM, and how much influence she would exert. If she is a big part of this equation that would be a significant red flag for top candidates.
Also, Dolphins owner Stephen Ross has released a statement saying this would be a true GM job with final say over the roster, with the GM reporting directly to him. And, John Wooten of the Fritz Pollard Alliance, which oversees diversity in NFL hiring practices, said that a senior Dolphins official "assured me that is not the case" about any concerns he previously harbored about this process, and he has advised African-American and Latin American candidates to pursue this job as they would any other, with no trepidation.
"I told those guys, everything is fine," Wooten said.
The local kid with a touching backstory has quickly become a fan favorite in Pittsburgh

The Panthers quarterback has trimmed down substantially and it could bode well for the off...

The firings of Dave Gettleman and John Dorsey follow a trend, for better or worse
During his press conference, Garrett did his best 'Beast Mode' impression

Danielle Hunter, the most underrated player of 2017, is just 22 and coming off a huge seas...

The NASCAR driver and Redskins fan is excited to see what Terrelle Pryor can do in Washing...