Dolphins strongly considered hiring Ray Anderson as CEO
Outgoing NFL VP of Operations Ray Anderson is widely respected around the league, and was strongly considered an option to be CEO of the Dolphins at one point, Jason La Canfora reports.
• 1 min read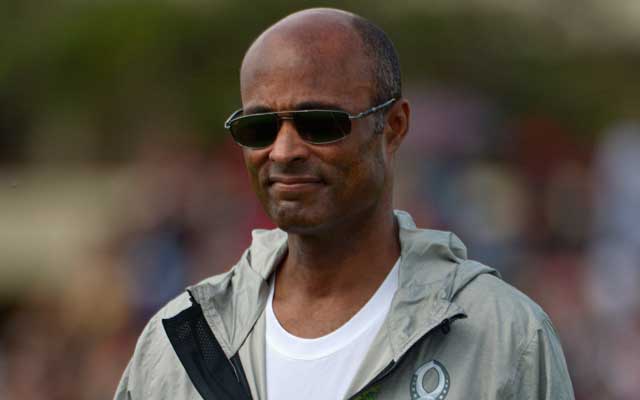 More NFL coaches news: Coaching change tracker | Latest news
For more news and notes from Jason La Canfora, tune into The NFL Today Sunday at 4 p.m. ET on CBS
Outgoing NFL VP of Football Operations Ray Anderson was a finalist for Miami's CEO opening earlier this season, according to league sources, and received a strong push from within the league office for the position. Ultimately, the Dolphins ended up hiring Tom Garfinkel of the San Diego Padres for the position (Garfinkel had ties to owner Stephen Ross through their University of Michigan connections). While the team is awaiting the findings of investigations from an NFL probe into its locker room and is engrossed in a general manager search. Anderson accepted a position to run Arizona State's athletic department last week.
Anderson, who has a wealth of NFL experience, quite likely may have begun the process of restructuring and altering the front office of the Dolphins more quickly, and it stands to reason the team might be positioned differently had they gone in that direction. Garfinkel is very well thought of and has made a strong impression in his brief time in the organization, sources said, but obviously he lacks the contacts and NFL background that Anderson offered. Anderson's tenure with the league office was set to end after the Super Bowl, and the league is moving through the process of finding his replacement.
Dolphins executive vice president Dawn Aponte was a candidate for the NFL VP of Football Operations position, league sources said, but withdrew a few weeks ago to focus on her role within the Dolphins organization, where she carries considerable weight. Former Chiefs general manager Scott Pioli is a leading candidate for the job, sources said, while the top internal candidates are Merton Hanks and Troy Vincent, two former standout defensive backs who were trained under Anderson at the league office.
A decision is expected to come down on Tuesday

Nick Kostos, a.k.a. 'Mr. Monday Night,' has a bold pick for Monday Night Football

Burfict, who has a lengthy history of suspensions, could still be fined for his actions
The Giants aren't happy about a controversial call that went against them

The Jaguars racked up 10 sacks on Jacoby Brissett in a 27-0 blowout loss

Hunt isn't just an Offensive Rookie of the Year candidate, he's also a legitimate MVP cand...