Eagles G Evan Mathis shows the IRS what he thinks about scandal
When Eagles guard Evan Mathis came across an IRS building, he took matters into his own hands.
• 1 min read
With the IRS under intense scrutiny over why it targeted conservative groups for audits, one NFL player has taken his personal brand of vigilante justice into his own hands.
Literally.
This is what Eagles guard Evan Mathis did (or pretended to do) when he found himself in front of an IRS building recently.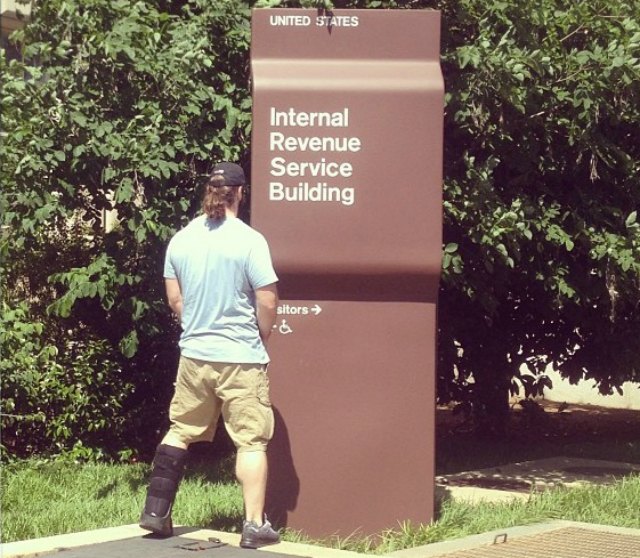 And here is his Twitter kicker:


Audit this. ? instagram.com/p/ZVoxTXnxMU/

— Evan Mathis (@EvanMathis69) May 15, 2013


My grades. The overall comedy bit: only so-so. The increased chances of Mathis actually receiving an audit now from the IRS: sky-high.
Washington is banged-up heading into a divisional showdown with Philadelphia

Kenny Britt might be on the chopping block after his latest blunder

Sending money to help with hometown education isn't anything new for the NFL veteran
Here's every official injury designation for each NFL team for Week 7

Irving plans to demonstrate in some way as a protest against police brutality and racial i...

Last year's Jets were a disaster, but this year's version has been extremely competitive