Eagles OL Jason Peters can't remember his social media passwords
Jason Peters is going through Instgram accounts faster than a teenage girl.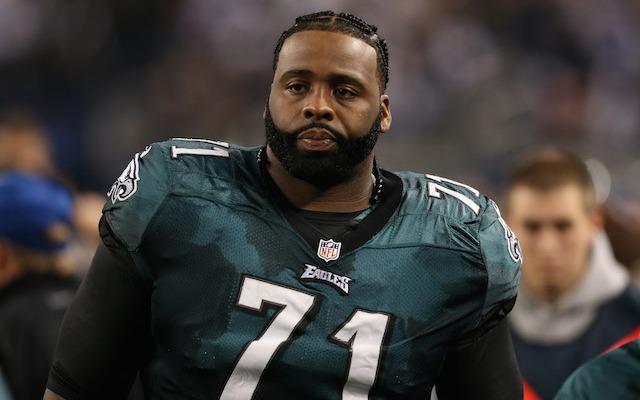 The worst thing about the internet -- besides cat photos -- is definitely all the passwords you have to remember.
If you're on the internet -- and I'm assuming you are because you're reading this -- then you probably have a bank password, an email password, a Facebook password and a NetFlix password you share with at least seven friends. 
When most people forget a password, they usually use a password recovery program. Apparently, Jason Peters isn't most people though. The Eagles offensive lineman has a unique strategy for recovering the password to his Instagram account and that involves not recovering the password at all. 
When Jason Peters forgets his Instagram password he just makes a new account. I love it. Here's number 4: http://t.co/DkDE9cMokK

— Evan Mathis (@EvanMathis69) August 26, 2014
Now, Evan Mathis has messed with the media before, but he appears to be at least somewhat telling the truth about Peters' many Instagram accounts. Here's a link to a picture from one of Peters' old Instagram accounts.
Below, you can see the first picture from Peters' new Instagram account and if you ask me, that looks like the sad face of someone who can't remember their password. Unfortunately, this strategy doesn't work with online banking. 
The Dolphins also donated $100,000 to the victims' fund after the school shooting that killed...

The Cardinals GM explains his process for finding Carson Palmer's successor

Stefen Wisniewski narrowly missed out on a chance to earn $250K, but the Eagles gave it to...
Shazier heads into the Steelers' facility every day and helps with 'personnel stuff'

Foles's life has completely changed by leading the Eagles to a win over the Patriots in Super...

For all of the attention Patrick Mahomes will receive, fixing the defense has to be Kansas...