Education is important to Lions rookie CB Darius Slay
Even if Darius Slay's son wants to attend his dad's first NFL game, Slay has said no and that must he go to school instead.
• 1 min read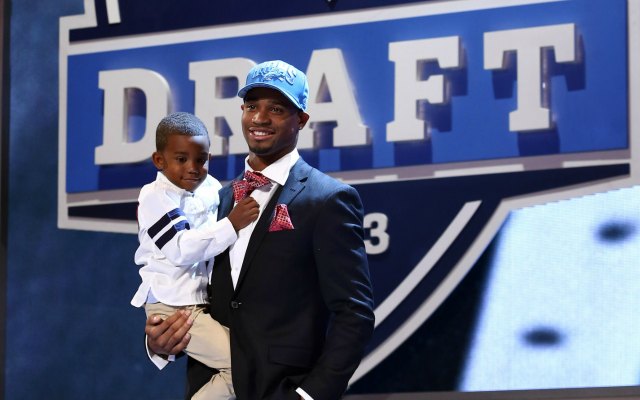 Even if you subscribe to Roger Waters' declaration that we, in fact, don't need no education (and that you actually have to eat your meat before you can to eat your pudding), don't expect Darius Slay to follow along.
That's because the Lions rookie cornerback won't let his 6-year-old son, Duron, watch his NFL debut on Friday live from Detroit. Instead, Slay made his son go to his first-grade class at his home in Georgia.
"He can't be missing school like that, even to see me play," Slay said, via the Detroit Free Press. "Got to get an education first. Education's first."
That approach is pretty tough to argue, no? Even if, um, Slay doesn't know the difference between Lambeau Field and a certain type of luxury car.
"My mom emphasized with me growing up, school came first," Slay said. "If I didn't get my grades, I couldn't play ball, so I was just thinking, for him to watch, he's got to get the schoolwork first. In order to get where I'm at, he's got to go to school."
Here's hoping Duron saved his money so he can plunk down the $20 he'll need to order the NFL's preseason package. Come to think of it, Duron is also learning about economics and how to spend his money wisely.
So, kudos to Slay. That's a great example of parenting, even if it hurts Darius more than his son. And, I'm sure, Duron one day will thank his father for all of this.


Follow Josh Katzowitz on Google+
The Giants got a scare in the second quarter against the Browns

Welcome to the NFL's version of a dress rehearsal

The Browns protested the anthem on national television
Beckham passed tests for a concussion but the Giants will do more tests on his ankle

The president has something in common with Vladimir Putin

The Seahawks are trying to beef up their offensive line with George Fant out