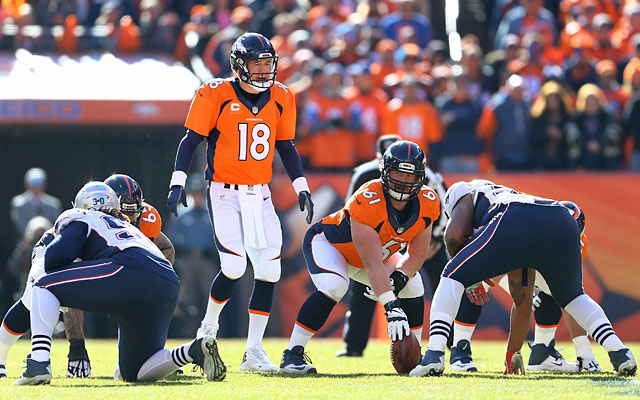 The NFL announced on Monday the recipients of performance-based pay for the 2015 season. Approximately $3.8 million was distributed to the players on each team (up from $3.63 million last year) without affecting the salary cap. The formula for performance-based pay weighs playing time against salary and allocates it accordingly. Typically, late-round rookies that play a lot, undrafted free agents, and low-cost veterans typically receive the highest payouts.
This year, eight players were awarded more than $300,000 in performance-based pay. Those eight players were: Falcons defensive back Ricardo Allen ($317,826), Bengals offensive lineman Russell Bodine ($352,270), Broncos center Matt Paradis ($391,647), Vikings tackle T.J. Clemmings, Patriots cornerback Malcolm Butler ($319,282), Eagles guard Matt Tobin ($307,101), Steelers tackle Alejandro Villanueva ($309,834), and Seahawks lineman Garry Gilliam ($329,384).
Allen, a rookie in 2015, played 86.7 percent of Atlanta's snaps on defense but was on a base salary of only $510,000.
Bodine started every game and played every snap at center for the Bengals while working on a $510,000 contract.
Paradis started at center and played every snap for the Broncos, earning $435,000.
Clemmings was a starter at right tackle for Minnesota, playing 99.4 percent of snaps and working on his fourth-round salary of $435,000.
Butler followed up on his Super Bowl XLIX heroics by becoming one of the NFL's best corners, playing 98.9 percent of New England's defensive snaps while earning only $510,000.
Tobin started from game four on for Philly, playing just over 85 percent of snaps at $585,000.
Villanueva started from Week 6 on and played 77 percent of snaps on a $435,000 base salary.
Gilliam played over 98 percent of Seattle's right tackle snaps and earned just $510,000 for his services.
The number of players receiving $300K or more is up from five players last season, when the highest payout went to Bills tackle Seantrel Henderson ($373,671).