Every coach who lost to the Jaguars in 2013 has been fired
The Jaguars won four games against three different teams in 2013 and as of Saturday, all three of those teams have fired their coaches.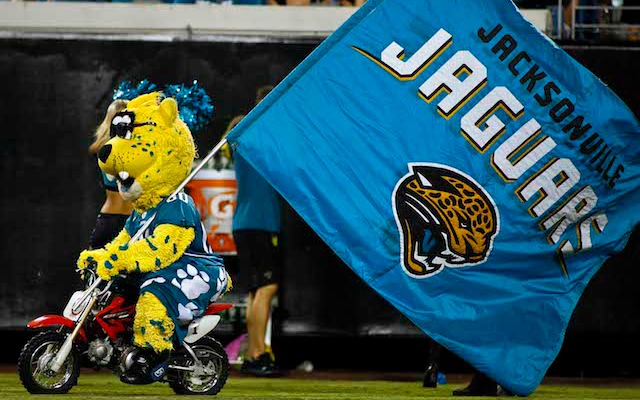 Apparently, losing to the Jaguars is an unforgivable offense in the NFL. Thanks to Saturday's firing of Tennessee's Mike Munchak, every coach who lost to the Jaguars this season has been fired. 
Some owners didn't even wait until the end of the season. Texans coach Gary Kubiak was fired the day after his team lost to the Jaguars. Houston lost to Jacksonville in a Week 14 game played on Thursday night and Kubiak was gone by Friday. Obviously the tipping point for Texans owner Bob McNair was losing to the Jaguars twice in the same season. Although losing 10 straight games probably didn't help Kubiak's case either. 
The Cleveland Browns also lost to the Jaguars and that ended up being bad news for Rob Chudzinski. Chudzinski was fired on Dec. 29 after only one year on the job. The Browns loss to Jacksonville in Week 13 started a string of three games where Cleveland led in the fourth quarter, only to lose the game. 
Munchak was the final victim of the Jaguars curse. Jacksonville's first win of the season came against Tennessee in Week 10 and fittingly, Munchak was the last of the 'Jacksonville three' to be fired. 
Obviously, the lesson to be learned for 2014 is: Don't lose to the Jaguars. 
The Green Bay Packers quarterback seems to be a go for the Carolina Panthers game

Shazier's season might be over, but he still wants to help his team

The young head coach took the blame after a heartbreaking loss to the Eagles
Our computer model simulated every Week 15 NFL game 10,000 times with very surprising resu...

Britt is going from the worst team in football to a Super Bowl contender

With three weeks to go in the regular season, the MVP race is wide open