Ex-Falcons WR Roddy White blames Kyle Shanahan for rough year
Roddy White didn't have many nice words for his former offensive coordinator.
• 2 min read
The Atlanta Falcons released Roddy White on Wednesday and, less than a week later, White has figured out why the team made the decision to sever ties with its all-time leading receiver. Conventional wisdom says the move was about money. After all, White is 34 years old, struggled in 2015, and was scheduled for a cap hit of roughly $6 million in 2016.
But according to White, the move wasn't about money.
"I don't think the money they were paying me was anything that had anything to do with the whole situation with them releasing me," White told ESPN's Vaughn McClure. "That wasn't an issue at all. [General manager] Thomas [Dimitroff] kind of alluded to that, that [money] wasn't going to be an issue in whether they'd release me or not.
"The other guys felt I couldn't contribute to help the team win anymore, so they did what they had to do."
By "the other guys," White is almost certainly alluding to offensive coordinator Kyle Shanahan. During his interview with ESPN, White blamed Shanahan countless times for his disappointing season. In 2015, White saw just 70 targets, catching 43 passes for 506 yards, and one touchdown.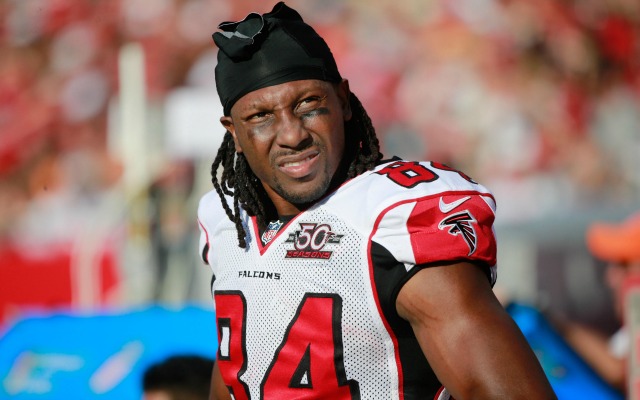 That wasn't the statline White expected at the onset of the season. He expected to be productive. But, according to White, Shanahan wanted him "out of the [offense]."
"What [Shanahan] expected from me and what I expected from him was totally different," White said. "I expected to play a bigger role in the offense, and that's what I wanted to do. But he didn't have that in his desires. He had other people that he wanted to play my role, so he wanted me to be out of the [offense]. That was the whole thing. And it is what it is. I can't do nothing about it. I can't change his way of thinking or anything like that. I can just do what I did, which was just handle my business and get myself prepared for this moment."
White also blamed Shanahan for how he "mismanaged things" and "screwed up" as the offensive coordinator, which didn't have the Falcons playing "sound football." So, clearly, White wasn't holding back in his interview.
White said he spoke to Shanahan frequently, but that didn't help the situation.
"Man, I talked to him just about every day about everything," White said. "But it's like, 'If I'm talking to you and it's not getting no better, what do you expect from me?' He kept trying to tell you all what he's trying to do with the offense, but for the last 11 weeks of the season, we didn't do anything. We didn't turn no curves. The first four weeks were good. We went out there and scored a bunch of points and started off strong. But other than that, we didn't do nothing the rest of the year.
"We weren't going out there and averaging over 20 points per game, which is bad. Prior to him being there, we could score 20 points sitting down. Our offense was never really a problem before."
In White's 11 seasons with the team, he racked up 808 catches, 10,863 yards, and 63 touchdowns. Now, he'll be searching for a new team for the first time in his career. One potential landing spot that's been brought up is Tampa Bay, where former Falcons offensive coordinator Dirk Koetter resides as the Buccaneers' head coach. 
And if he went to Tampa Bay, White would get to play the Falcons -- and Shanahan -- twice next season.
The Patriots-Raiders game on Sunday won't the last NFL game in Mexico City

All of the best highlights from Week 11 are right here

What goes up, must come down in the hands of Larry Fitz
Maybe it's time to take this play out of the playbook

Tom Brady might be in the doghouse when he gets back from Mexico

Perriman was supposed to help fix the Ravens' offense; instead, he's become part of the pr...