Ex-Pro Bowler Marcellus Wiley joins painkiller lawsuit vs. NFL
Marcellus Wiley was one of 250 former NFL players who joined a painkiller lawsuit that was recently filed against the NFL, bringing the total number of players to 750.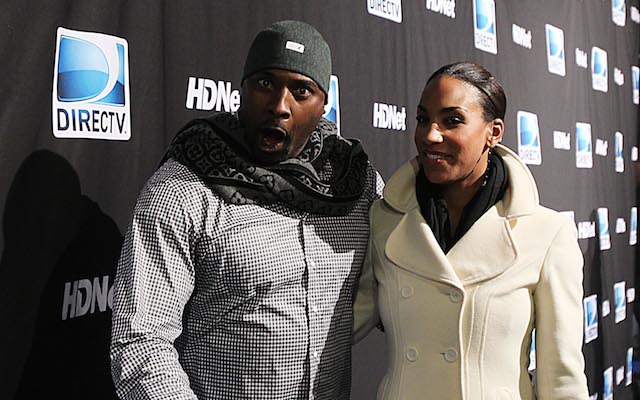 More NFL offseason: League minicamp dates | Latest news, notes
A lawsuit against the NFL that was filed on May 20 with 500 players has now grown to 750 players, according to the Associated Press. Pro Bowl defensive end Marcellus Wiley was one of 250 players added to the lawsuit on Wednesday when it was amended in San Francisco's U.S. District Court.
The lawsuit, which is seeking an unspecified amount of damages, claims that the league illegally supplied players with painkillers and narcotics without getting prescriptions or warning the players of the possible side effects.
Wiley is one of only nine players in the suit identified by name, joining Hall of Fame defensive end Richard Dent, quarterback Jim McMahon and offensive lineman Keith Van Horne, among others. 
"The first thing people ask is, knowing what happened, would you do it again? No. No I wouldn't," Wiley said of taking painkillers. 
Wiley said that if a doctor's office handed pills out like the NFL did, the place would get shut down. 
"You can't walk into a doctor's office and say, "Give me this, give me that, just to get through the day.' Somebody would shut the place down," Wiley told the AP. "But that's what was going on in the NFL. It's easy to get mesmerized. I won't deny that; there's this 'play through-the-pain, fall-on-the-sword' culture, and somebody in line ready to step up and take your place."
The biggest issue for Wiley seems to be that no one explained the possible long-term effects that taking painkillers and other narcotics could have on his health. 
"I'm not a medical doctor," Wiley said. "but I did take the word of a medical doctor who took an oath to get me through not just one game, or one season, but a lifetime. Meanwhile, he's getting paid by how many bodies he gets out on the field."
Wiley, who spent 10-seasons in the NFL with the Bills, Chargers, Cowboys and Jaguars, suffered partial renal failure in his kidney in April. That health issue made it easy for him to decide to join the lawsuit. 
Another plaintiff, J.D. Hill, says he playing in the NFL turned him into a junkie. Hill played seven years of football in the 1970s with the Bills and Lions. 
"I was provided uppers, downers, painkillers, you name it while in the NFL," Hill said. "I became addicted and turned to the streets after my career and was homeless. Never took a drug in my life, and I became a junkie in the NFL."
The NFL has yet to comment on the lawsuit.
The lawsuit is seeking class-action status and could potentially apply to any player who played between 1968-2008  and also "received narcotic painkillers, anti-inflammatories, local anesthetics, sleeping aids or other drugs without prescription, independent diagnosis or warnings about side effects or the dangers of mixing with other drugs." 
Plus the catch rule's still terrible, the Panthers quashing the Packers' hopes at playoffs...

Week 15 provided a lot of clarity to the NFL postseason

The Cowboys move to 8-6 and are still in the playoff race with two regular-season games to...
The Steelers lost to the Patriots in controversial fashion after the 'Calvin Johnson Rule'...

The Raiders lost on a bizarre final offensive play

Here are the Week 15 grades for every team that played Sunday