After sitting on the sidelines for two and a half weeks, the Packers finally dived into free agency by inking former Rams tight end Jared Cook to a one-year, incentive-based deal, which is a fine and fair contract for a team that figures to be playing into January even if Cook fails to produce.
For Cook, it's more than a fair deal -- it's a once-in-a-career opportunity.
Because, for the first time ever, he'll catch passes from an above-average quarterback. In 2016, he'll have the luxury of playing with perhaps the greatest quarterback in the game, Aaron Rodgers.
That's quite the drastic change for Cook. Up until now, the list of quarterbacks that have thrown passes to Cook during his career -- a list Jared Dubin recently assembled -- looks something like this:
Matt Hasselbeck
Austin Davis
Jake Locker
Nick Foles
Kellen Clemens
Sam Bradford
Kerry Collins
Shaun Hill
Case Keenum
Vince Young
Rusty Smith
Over the course of his seven-year career, Cook's snagged 273 passes for 3,503 yards and 16 touchdowns, which averages out to roughly 39 receptions, 500 yards, and two touchdowns per season. In 2015, he hauled in 39 balls on 75 targets for 481 yards and zero touchdowns.
So, at a basic statistical level, Cook's stitched together a mediocre-at-best career. And that leads us to an important question: Is Cook's stat line a product of subpar quarterback play?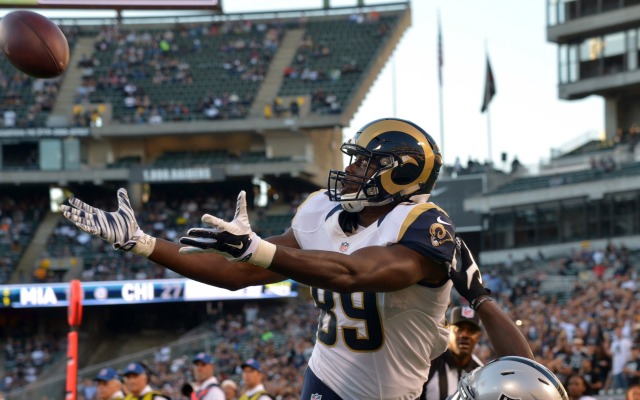 To answer that question, I went back and watched all 75 of Cook's targets from this past season, created about 50 GIFs, and designed a spreadsheet that broke down all of those targets.
The spreadsheet won't fit in this article, but here's a micro view: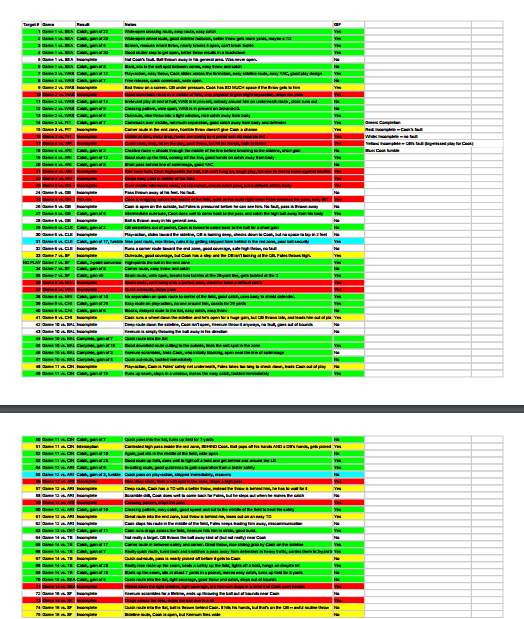 The green rows represent Cook's receptions, the blue rows are his fumbles, the red rows are incompletions that were Cook's fault, the yellow rows are incompletions that were the quarterback's fault, and the white rows are passes that shouldn't be pinned on either Cook or the quarterback (this includes passes that are thrown away in Cook's general vicinity). 
As you can barely see, I graded 13 of the missed connections as Cook's fault, 11 as the quarterback's fault, and 12 as neither Cook's nor the quarterback's fault, which adds up to the 36 incompletions that occurred when a Rams quarterback targeted Cook.
Since I can't fit a properly sized image of that spreadsheet in this article, which renders my notes on each target unreadable, let's take a closer look at Cook's 2015 season and how it factors into his future in Green Bay.
Positives: Size, speed, and power
The greatest tool at Cook's disposal is his size. He stands at 6-foot-5. He weighs 254 pounds. And he's quick.
When Cook is clicking, he's difficult to stop.
Due to his size, he's tough for defensive backs to bring down once he gets going and, due to his quickness, he's tough for linebackers hang with, which creates matchup problems.
In the play below, Cook is given a free release, shoots up the seam, catches the pass in stride, proceeds to break two tackles at once, and winds up a few yards from the end zone.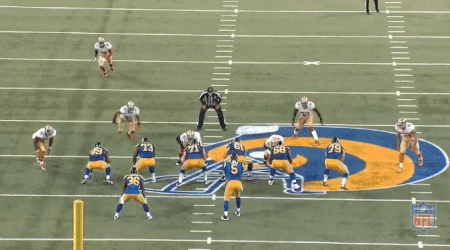 Below, Cook again slices up the seam. The linebacker in coverage tries to grab onto Cook and redirect his route, but Cook hardly feels the tug, gets behind the defender, and breaks loose for another big gain.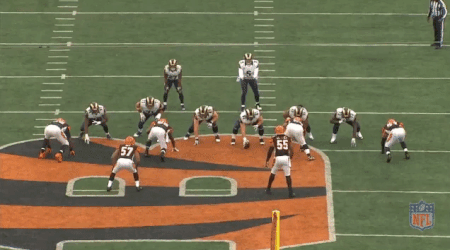 The play underneath is a better example of Cook's combination of quickness and strength. The safety in coverage latches onto him, can't slow him down, and eventually Cook snags the pass and hangs on as he endures a shot.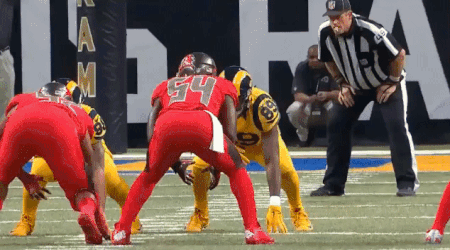 So, clearly, Cook is big and powerful. That's important, namely because Cook often ran short and intermediate routes last season in the middle of the field, frequently crowded between linebackers. Many times, he didn't gain much separation, which forced him to use his body as a way to shield encroaching defenders.
This route in particular -- Cook simply runs to the middle of the field and turns around -- resulted in a decent-sized number of Cook's catches. There's hardly any space below yet Cook still brings in the pass.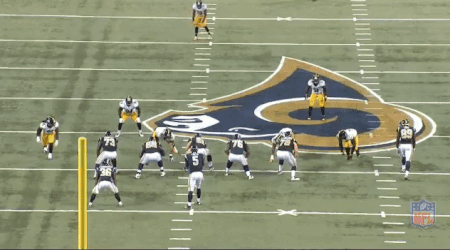 The same goes for this play, as Cook boxes out the approaching defensive back.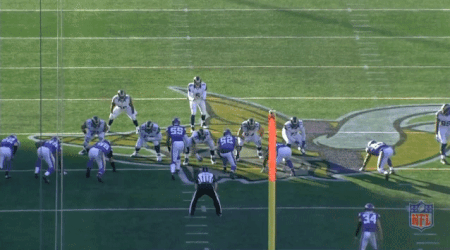 Here, Cook uses his lateral agility to burn a defender on a crossing route, outrunning the lighter and smaller player. This time, Cook creates plenty of separation.
On this crossing pattern, Cook shows off his burst once he cuts toward the middle of the field. 
Cook's ability to win over the middle in isolated coverage is important for his new gig in Green Bay, as the Packers' offense relied heavily on isolation routes this past season -- to a fault, actually. Head coach Mike McCarthy frequently asked his receivers to win one-on-one matchups, a task they struggled with, which is one way to explain the Packers' lack of an offensive explosion last season.
Here's what Pete Prisco wrote in November when he analyzed the Packers' struggles:
The Packers are big on isolation routes, with little in terms of bunch formations or pick plays. They spread out the receivers and allow Rodgers to go through his progressions. That's all well and good when receivers win, but that isn't happening much anymore.

When Jordy Nelson went down with a knee injury and was lost for the season, few expected it to impact the offense the way it has. With Nelson out, Randall Cobb has become the No. 1 receiver, which means he gets more attention. Cobb has had a tough time dealing with the double at times. The other receivers don't win much against man coverage.

As one NFL corner said to me this week, "They don't have a deep threat so everybody is just getting up and playing man."

In simple terms: Nobody scares.
And here's what he wrote in January:
The biggest issue is that the receivers aren't fast and there is little creativity to help them get open. When Jordy Nelson went down, the Packers lost their best receiver and that led to teams playing a lot of man coverage against the Green Bay receivers and daring them to win.

They've loaded the box to stop the run, which slowed that part of the offense, and nobody can win outside. The Packers have a system that uses mostly isolation routes, which means the receivers have to beat their man coverage with their speed and their ability to run routes, rather than help from a pick or a rub or a bunch formation.
In other words, the Packers offense never adjusted, even after McCarthy commandeered play-calling duties. So, assuming the Packers' offense doesn't undergo a substantial transformation in the offseason, it's safe to assume Cook will be asked to win solo.
Those plays above demonstrate his ability to do just that by utilizing his body to ward off smaller defenders and by using his quickness to separate from slower linebackers. He'll also be asked to run a variety of quick patterns -- slants, outs, comebacks, routes in the flat, etc. -- and that could help reduce Rodgers' exposure in shrinking pockets.
Plus, his coverage-beating abilities over the middle are imperative because, based on recent comments made by McCarthy, the Packers are going to zero in on that area of the field.
"Let's be honest, the middle of the field is open now," McCarthy said at the NFL owners meetings last week, per ESPN. "League rules. Big people running down the middle of the field, I'll make no secret about it. I think that's a key to offensive success, whether that's a big receiver or big tight end or a big man running down the middle of the field, making those safeties cover you. It's an important part of playing in today's NFL."
Days later, McCarthy acquired his big tight end.
Held back by quarterbacks
Despite that glowing section, Cook wound up finishing the season with disappointing numbers. And yes, that was partly due to poor quarterback play.
Perhaps the biggest knock on Cook's 2015 season is his lack of touchdowns. But that statistic is a bit misleading, namely due to the fact that the Rams' quarterbacks missed a handful of chances.
If this pass (below) leads Cook, who gained several steps on his man deep down the seam, it's a 58-yard touchdown. Instead, the throw is late and short, which forces Cook to delay his route and allows the defender to catch up and deflect the pass at the last second.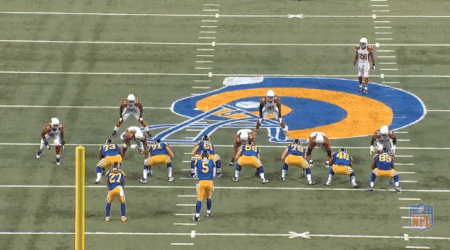 If the pass below leads Cook into the empty space in the end zone, it's a red-zone touchdown for Cook, who puts an absolute move on the Cardinals' safety to shake free. Instead, the pass is behind Cook. The ball might deflect off Cook's hand simultaneously with the safety's hand, but the incompletion is entirely on the quarterback.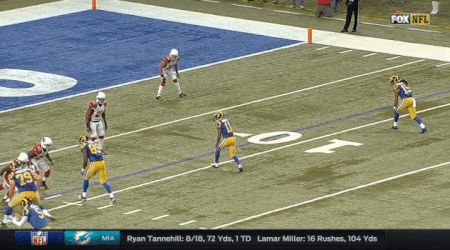 Those were the two blatantly obvious examples from this past season, but subtler missed chances also stood out.
This play below also could've resulted in a touchdown, but the quarterback misfires so badly that the play gets cast aside like it never stood a chance from the get-go. If you watch Cook come out of his break toward the corner of the end zone, you'll see how a well-timed and well-placed throw (one that isn't aimed for the heavens) would've led to a touchdown.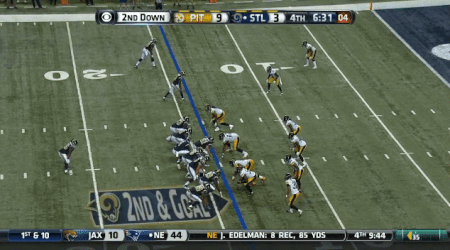 I'm not certain if the play below would've resulted in a touchdown ...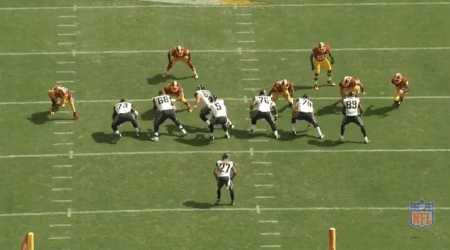 ... but I do know that if Foles had hit Cook on the screen, then Cook would've be coasting down the field for a long time, because there's only one potential player standing in his way (cut off at the top of the screen).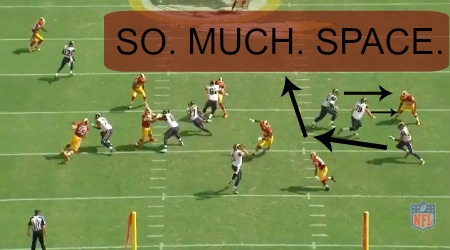 On this wheel route, Cook -- again -- sees nothing but green in front of him. The linebacker in coverage is trailing Cook by at least three yards when Cook turns vertical near the sideline. Yet Foles, who is on the move, throws the ball so late and so poorly that it falls incomplete (Cook catches the ball out of bounds).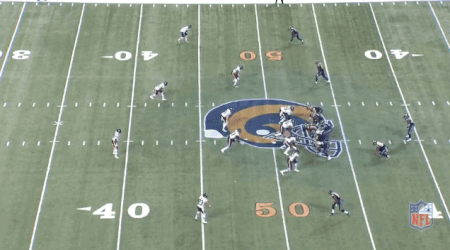 These aren't throws Aaron Rodgers will miss on Sundays next fall. These are throws that Rodgers will convert on, leaving them in Cook's hands to cash in.
Plagued by drops
Though Rodgers is the opposite of Foles and Keenum, he probably won't turn Cook into one of the league's top tight ends. One reason for that is the design of the offense -- Cook should split reps and targets with Richard Rodgers -- and another reason is Cook's inconsistency.
He drops passes. Lots of them.
#Rams TE Jared Cook stands 6'5/246. He's gone 19 straight games without a touchdown. PFF charged Cook with 10 drops in '15, most among TEs.

— Evan Silva (@evansilva) January 6, 2016
I graded him negatively on 13 of his targets (a negative play doesn't necessarily equal a drop). Regardless of the exact number, he was plagued by his hands.
Remember those quick routes to the middle of the field when he simply turned back to the football without gaining much separation? He didn't always catch the ball on those plays.
This pass, thrown wide of Cook, is actually accurate because the quarterback is targeting the area farthest from the lurking linebacker. Though Cook does well to be physical at the top of his route, which creates some slight space, he fails to finish the play.
The ball clanks off his hands.
There's not much to say about this drop -- other than to point out the game context: The Rams are trailing by six points with roughly 90 seconds remaining in the game when Cook lets this one fly through his hands.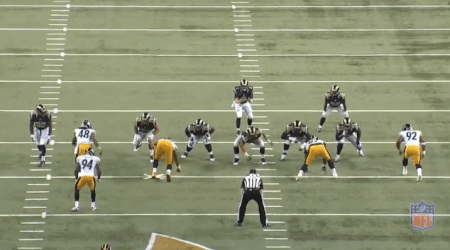 The incompletion below involves a higher degree of difficulty and a smaller margin for error, but the fault lies with Cook. It's not on the quarterback, who correctly identifies the mismatch of Cook against a smaller defensive back. It's on Cook, for failing to capitalize on the size advantage and for failing to come down with a catchable pass.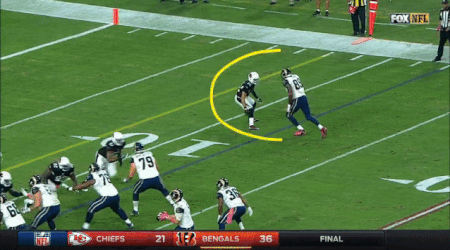 Here, Cook is free up the field and the quarterback hits him in stride. He still fails to collect the ball. Thanks to the replay, it's clear the pass reached Cook without suffering from a deflection or anything that could've thrown off Cook's timing.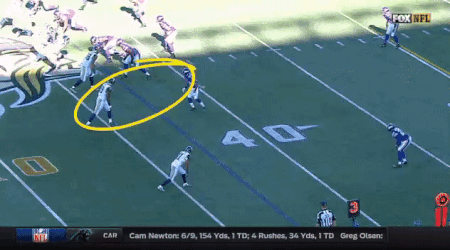 I'll stop there (even though more GIFs exist). The point is, Cook doesn't feature the most reliable set of hands. Put another way, as Cian Fahey put it, "Jared Cook is like Davante Adams, but he plays tight end."
How Cook fits with the Packers
Remember Jermichael Finley? He's the former Packers tight end who always appeared to be on cusp of stardom, but -- like Cook -- suffered from bouts of inconsistency.
Still, Finley represents the last time the Packers' offense routinely used multiple tight end sets. According to ESPN, the Packers ranked 18th in the league in terms of how often they used multiple tight end sets in 2011 and 2012. Last season, they ranked 30th. 
That ranking should improve in 2016.
"That's where the matchups are," McCarthy said, per ESPN. "I think what New England did with the two tight ends, that's probably as good as a personnel transaction I've seen as far as [a] pure matchup. Defensive coordinators right now are [asking], 'How do you cover both of those guys? Who's going to be displaced? Who's not?' That's why the tight-end position and the safety position in today's NFL is a prominent position in my view."
So, just to be clear here, Cook isn't Martellus Bennett and Richard Rodgers isn't Rob Gronkowski, but both of the Packers' tight ends are talented enough to justify the use of two tight end sets. Together, perhaps, the duo can combine for an effective season.
With Rodgers throwing darts, I'd expect Cook to enjoy a productive year. He'll be able to win in man-to-man coverage, he'll serve as Rodgers' quick outlet, and he'll break open some big plays the Rams' quarterbacks were unable to execute.
He'll be used as a red-zone threat, even if he failed to score last season. This two-point conversion from last year serves as an example of his end-zone potential: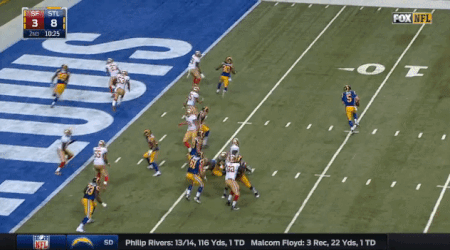 Just don't expect Cook to turn into a top-caliber player. While it's true that Cook's been saddled with some truly awful quarterbacks since he first entered the league, it's also true that Cook has hindered himself.
Even quarterback god Aaron Rodgers can't save Cook from himself.