Five for Sunday: Expect shockers in regular season's final weekend
With divisional rivalries all over the schedule in the final week of the NFL regular season, expect some upsets and spoilers. Also, the Seahawks have a tough road to the Super Bowl, even if they don't play on the road.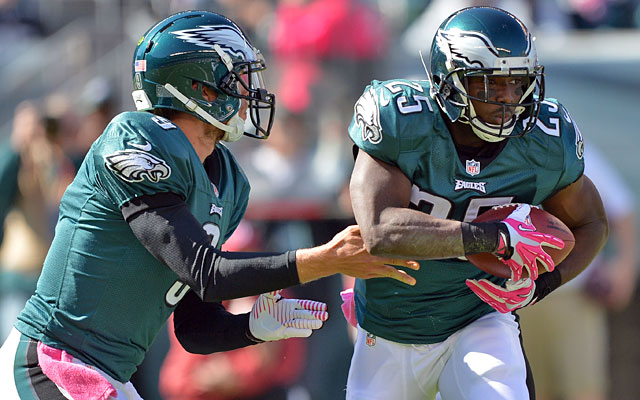 The final week of the 2013 regular season is here with 16 rematch games among division rivals. Sweeping opponents in a season is a lot harder to do than splitting the home-and-home games.
Keep that in mind as you decide which teams you like this weekend.
Also don't lose sight of teams with nothing to play for against teams in the playoff hunt. Can you figure out the 'spoilers' out there? Is the mounting pressure on certain teams fighting for their playoff lives too great to handle?
Players on contending teams are doing anything and everything to get back from injury in time to help the franchise win a game. Are they healthy enough to play at a high level or are teams better off with a healthy backup over a marquee player who isn't 100 percent?
You would think after 16 weeks of NFL football we would all have a very good sense of who the winners are, but mark my words, there will be some shockers this weekend.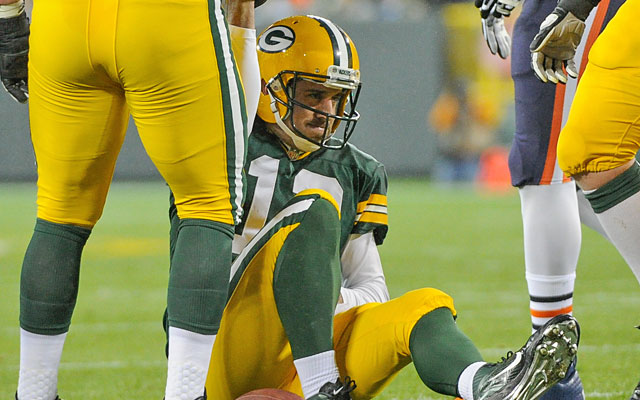 Best games with the most on the line
Green Bay at Chicago: Aaron Rodgers is back after being injured in the first game between these two teams. The winner takes the division title and the loser goes home. The Bears won the first matchup 27-20 with Josh McCown leading against (mostly) Seneca Wallace. Neither quarterback will start in this game but the two running backs, Eddie Lacy and Matt Forte, are ready to go. Last time they combined for 46 carries and 275 yards. I wouldn't be surprised to see more than 60 points scored in this game. Rodgers is 9-2 against the Bears, but he has never come off a seven-week layoff before.
Baltimore at Cincinnati: Joe Flacco and Andy Dalton both took beatings when the Bengals visited Baltimore in Week 10 -- sacked five times each with five interceptions between them. Can the Ravens contain A.J. Green, who had eight receptions for 151 yards and a TD on Nov. 10? Can Terrell Suggs (seven sacks in 19 games vs. Cincy) finally get to .500 against the Bengals (9-10 lifetime record)?
Philadelphia at Dallas: Dallas won the first time 17-3 with Tony Romo and a defense that held LeSean McCoy to 18 carries and 55 yards. Romo is gone and the Dallas defense looks gone as well. DeMarcus Ware didn't play in the first matchup and hasn't been much of a factor this season with just five sacks. The Eagles are 6-1 in their past seven games, averaging 35 points a game with Nick Foles throwing 19 touchdowns.
San Francisco at Arizona: The 49ers are still fighting for the division title and the Cardinals are fighting for their playoff lives. San Francisco won 32-20 the first time as the Cardinals couldn't cover Vernon Davis, who had eight receptions for 180 yards and two touchdowns. This game is in Arizona where Davis hasn't had a touchdown in four games and averages just three receptions. The Cardinals are 6-1 at home this year and they feel ready to beat the 49ers.
Can they defy the odds?
The Seattle Seahawks are still fighting for home-field advantage throughout the playoffs and need a win this week over the Rams. Seattle barely won at St. Louis 14-9 earlier this year and Russell Wilson was sacked seven times in the game. Even if the Seahawks win this game -- and I think they will -- they will be up against history on their road to the Super Bowl. Right now the Seahawks are ranked 26th in passing; only one team ranked 26th or lower in passing has ever played in a Super Bowl (1982 Dolphins) and no team has ever won. The worst passing team to win the big game was the 2005 Steelers, ranked 24th.
I wonder what Dan thinks?
Ryan Tannehill has already been sacked 58 times in 606 pass plays, nearly once every 10 attempts, and he still has one game to go. Dan Marino loves his Dolphins and I know he really likes Tannehill but I wonder what he thinks when he sees 58 sacks in a season? It took Marino his first four seasons and 2,108 pass plays to be sacked 58 times (once every 36 pass plays). I hope Dan spends some time with young Tannehill this spring working on a quicker release.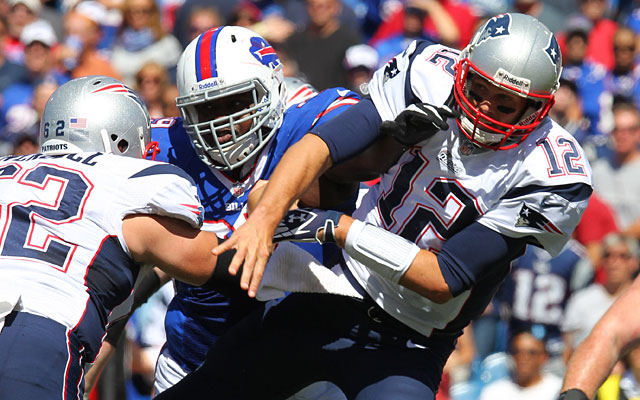 Looking for a first-round bye
The Patriots need a win over the Buffalo Bills to secure a first-round bye. They could sure use one with the health of this team. The Patriots are seeking a first-round bye for the fourth season in a row; they will only be the third teams to ever do it, joining the 49ers and Cowboys, who both did it from 1992-95. Tom Brady is 11-0 at home against the Bills and he also loves the month of December at home, where he's 24-2 with 48 touchdown passes.
My favorite spoilers this weekend
Are there teams out there without playoff hopes playing teams still in the hunt? Of course there are. Are those spoilers going to deliver like they did last week and the week before that? Here are the eight candidates for the spoiler role:
Oakland (vs. Denver); Jacksonville (at Indianapolis); Buffalo (at New England); Jets (at Miami); Cleveland (at Pittsburgh); St. Louis (at Seattle); Atlanta (vs. Carolina); Tampa Bay (at New Orleans).
None of the eight potential spoilers won the first game against the playoff contenders, which makes these games even more interesting. Making it harder to figure out where the spoilers are is the fact these eight spoiler candidates combined for 82 points against these eight playoff hopefuls.
To make matters even worse, six of the eight will be on the road and all are picked to lose by at least 6½ to 12½ points. Don't assume they will all lose this weekend but finding those two teams with the best chance is what makes the NFL so unpredictable. I think Atlanta and St. Louis have the best chance to play the spoiler.
Burfict has already been suspended once this season and another suspension could be on the...

Bengals cornerback Dre Kirkpatrick tried unsuccessfully to tackle Bell's hand with his fac...

A week after Bryant wanted to be traded he's calling out teammates
Here's an early look at the lines for all NFL games being played in Week 8

Plus the Saints are rolling in the NFC South, the Falcons are in trouble, the Bears are weird...

Here are the Week 7 grades for every team that played on Sunday