Five for Wild Card Weekend: Hail to risk-takers and turnover-makers
Victory in an NFL wild-card game can come down to many factors, including home-field advantage, the turnover battle and whoever has the guts to gamble.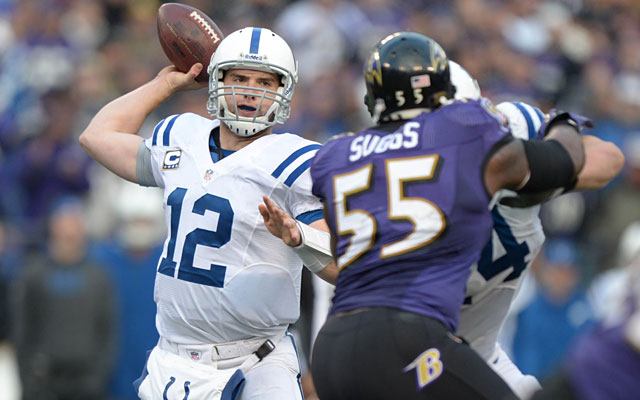 On this Wild Card Weekend, it's important to remember there have been as many Super Bowl champions from the No. 6 seed as the No. 1 seed since 2000. Seven of the past 13 Super Bowl champions won a wild-card game, one more title than teams that earned byes.
It's safe to say this weekend's games are not just fillers before the league gets to the "big" games.
Three of this weekend's games are rematches (all but Saints-Eagles) from the regular season, giving them the feel of division games.
Desperate times equal desperate measures
Keep in mind three of the eight coaches who had a team in the wild-card round last season were fired this season: Leslie Frazier, Mike Shanahan and Gary Kubiak. Owners want results and getting to this point and losing is more frustrating than some would believe. At the win-or-go-home stage, look for trick plays and more tries than usual on fourth down.
Here's how the wild-card teams did on fourth down this season:
Green Bay Packers : 6 for 8
Cincinnati Bengals : 5 for 8
New Orleans Saints : 4 for 9
San Francisco 49ers : 2 for 3
Philadelphia Eagles : 2 for 5
San Diego Chargers : 1 for 1
Kansas City Chiefs : 1 for 6
Indianapolis Colts : 0 for 2
Sooner or later teams are going to try an onside kick to stay alive in this round; keep an eye on Andy Reid and the Chiefs. Reid has not called for an onside kick this season but it has always been a part of his surprise package and he could use it to start the game or the second half. Who can forget the Saints pulling off the surprise onside kick to spark a Super Bowl victory over the Colts?
Team onside kick records for 2013: The Packers recovered their only attempt; their opponents failed all five times. The Saints recovered both of their attempts; their opponents recovered two of four. The Colts and Eagles failed to recover either of their two attempts, same as their opponents. The 49ers did not try an onside kick this season; their opponents recovered one of three. The Chiefs -- and their opponents -- did not attempt an onside kick in 2013. The Bengals failed on their only try; their opponents went 0 for 2. The Chargers did not try an onside kick this season; their opponents went 0 for 1.
The weather factor
Cold can have an impact but wind is a bigger issue than freezing temperatures in the minds of most quarterbacks. Nonetheless, weather will play a factor in some of these games and extremely cold temperatures will affect catching the ball and tackling. Here's just a reminder of the this weekend's quarterbacks' records in cold weather.
Philip Rivers is 9-4. Alex Smith is 3-5, same as Andy Dalton . Green Bay's Aaron Rodgers naturally has the most experience at 17-6. Colin Kaepernick is 2-0. Nick Foles is 1-2. Drew Brees is 4-8. Andrew Luck is 2-1.
The turnover factor
Turnovers should play a big role in the outcome of these games. Last January, there were 12 turnovers in the four wild-card games. The two teams that won the turnover battle won the game (Green Bay, Seattle). When turnovers were even, the home team won the game.
This season only two of the eight teams come into the games with negative turnover differentials. San Diego (minus-4) at Cincinnati (plus-1) and Green Bay (minus-3) vs. San Francisco (plus-12). New Orleans is even while the Eagles are at plus-12. The most impressive takeaway teams face off in Indianapolis as the Chiefs (plus-18) visit the Colts (plus-13).
Home field
Last season, three of the home teams won in the wild-card round. The season before that all four home teams won. That makes it seven of the past eight.
The Bengals are the only team in this round to finish the season unbeaten at home. They averaged 34 points at home while giving up 17. The Chargers come in averaging 25 points on the road and giving up 24.
Indianapolis is 6-2 at home, averaging 25 points and giving up 21. The Chiefs visit Indy with a 6-2 road record averaging an impressive 31 points while giving up 18.
The Eagles have the worst home record at 4-4 but have won four straight and averaged 24 points while giving up 20. The Saints come in with the worst road record at 3-5, averaging 18 points on the road and giving up 22.
Green Bay has lost its home-field advantage and is 4-3-1 at Lambeau. The Packers averaged 26 points a game at home and gave up 23. The Packers should average closer to 30 points with Rodgers back on the field. The 49ers are a 6-2 road team, averaging 27 points and giving up 16.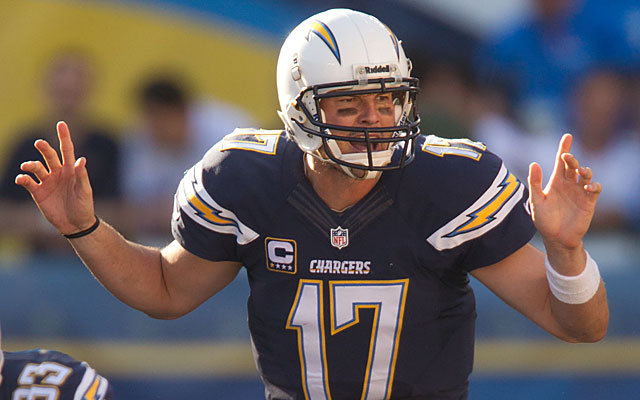 Last-minute points
• Ryan Mathews of the Chargers has not been practicing most of the week. The Bengals' run defense has given up just two rushing touchdowns at home this year. It's Rivers through the air or bust.
• The Bengals' pass defense at home has 15 interceptions and 24 sacks.
• The Eagles allowed Jason Witten to catch 12 passes for 135 yards last week and now face Jimmy Graham . He has been fairly quiet in his past three road games (all losses) with just 10 receptions, averaging 47 yards and less than one touchdown per game.
• When the 49ers take the field at Lambeau, the whole game will be about containing Rodgers. He is only 1-1 in home playoff games (5-3 overall in the postseason) but he does throw touchdown passes (18 in eight playoff games). If history means anything Rodgers will throw for 300 yards, three touchdowns, one interception and be sacked 2 times. Will that be enough against the 49ers?
• A Colts victory over the Chiefs will come down to Luck and one of his famous comebacks ... or will it? Indianapolis' defense has been outstanding lately, giving up a total of 20 points over the past three games, one of them at Kansas City. In the three-game streak, the Colts have given up one touchdown pass, forced eight turnovers and recorded 12 sacks.
Carolina's offense featured McCaffrey in a multitude of ways on Saturday

This is why you should only eat dinner alone

The Titans get out to a hot start against Carolina, plus more from Saturday's preseason ac...
The Kaepernick situation is slowly turning into a black eye for the NFL

The Blair Walsh revenge game got out of hand

The Seahawks just took a serious hit to their offensive line