Five from Sunday: Anybody got a playoff answer for the Seahawks?
The Seahawks, after blanking the Giants on the road, are a game away from home field throughout the playoffs, which could mean a return trip to NYC -- for the Super Bowl.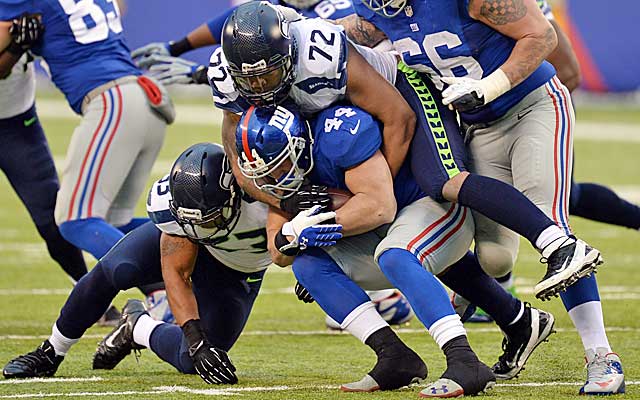 With so much at stake in Week 15, we discovered the Seahawks are serious about locking up home field, and three backup QBs and several spoilers intend to leave their mark on this season. With that, let's get to Five from Sunday.
Anyone got a playoff answer at Seattle?
The Seattle Seahawks are one win away securing home field in the playoffs until the Super Bowl, and they finish the regular season with two home games. Can any NFC team go into Seattle and win?
Seattle hasn't lost a home game in two years and is averaging 32.6 points (while surrendering only 14 ppg) at home in six 2013 home dates.
Let's look at some potential playoff visitors:
Saints: New Orleans (3-4 on the road) already was manhandled there, and just lost another road game Sunday at St. Louis. What's more, New Orleans is averaging 18 points on the road this season, and gave up 27 to the Rams, so I don't think they can do it.
Lions: Detroit is a 3-4 road team -- averaging 22 points and giving up 25.
Eagles and Cowboys: They have less of a chance, given the way Philly (5-2 on road) and Dallas (2-5 on road) looked in Week 15.
Panthers: Carolina (3-4 road record) is an interesting candidate, but to get to Seattle the Panthers first would have to win at least one road playoff game, and maybe two.
49ers: That leaves Seattle's NFC West rival, and the 49ers have the best road record of the NFC playoff contenders (5-2; only Seattle's 6-2 road mark is better). However, San Francisco has been soundly beaten in its past two trips to Seattle.
So home field looks like quite an advantage for the Seahawks, and they could be on the verge of four straight games at CenturyLink Field in front of "The 12th Man" before a return trip to New York for the Super Bowl.
Backups making a name ... and some money
Every week, we learn a little more about the value of a quality backup quarterback, and I would expect several teams to pay several million bucks in the offseason to get a guy like Josh McCown.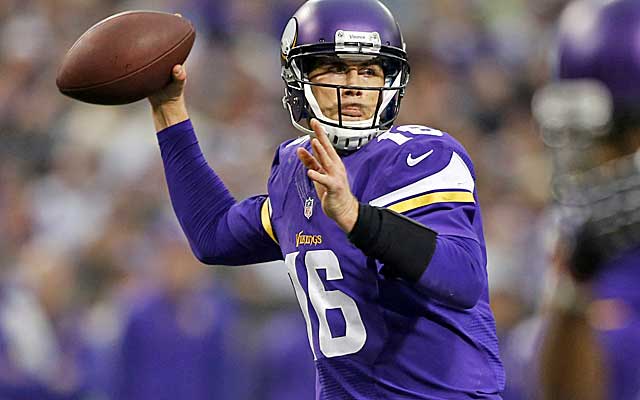 He was on the bench Sunday with Jay Cutler's return, but eight other backups started and their teams went 3-5. The three winners were close to spectacular.
Matt Cassel (Vikings), Matt Flynn (Packers) and Kellen Clemens (Rams) faced solid playoff contenders and won -- combining to complete 66 for 94 for 839 yards, eight touchdown passes and only two interceptions.
These three, and of course McCown, should be able to land contracts worth $3 million a year -- especially if they win again before the season is over.
Cassel is in a two-year contract worth $7.4 million, but he can void the deal if he so desires, and McCown is going to be a free agent.
Welcome to the NFC (L)East
It wasn't long ago that the NFC East was considered the league's premier division, but it is anything but that in 2013.
And Sunday was a disaster, with these results:
•The Giants were blanked at home by Seattle 23-0
•The Redskins lost to the 3-10 Falcons
•The Eagles embarrassed themselves in Minnesota
•The Cowboys had a 26-3 halftime lead at home and lost to the Packers, who played with backup QB Matt Flynn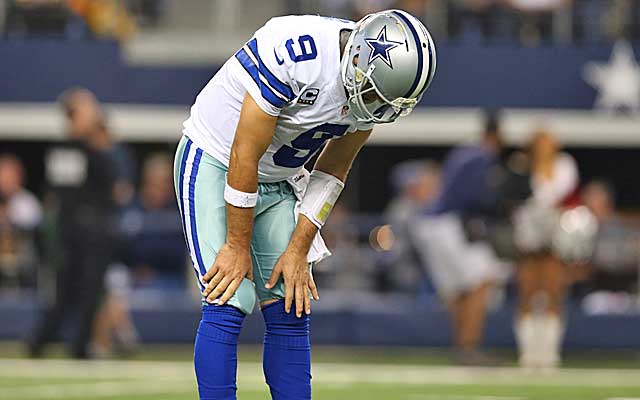 What's troubling is the division winner will finish 8-8 or 9-7 and still land a home playoff game. Meanwhile the NFC West had four Week 15 winners, and the Arizona Cardinals could finish with 10 or 11 wins and miss the playoffs.
Checking in on the spoilers
On Friday, I got into the spoilers -- teams basically out of the playoff race but playing against contenders with this mentality: If we can't go, you can't either.
Three teams played the role perfectly: the Rams shocking the Saints, the Vikings (without Adrian Peterson, Toby Gerhart or their two starting CBs) dropping 48 points in beating the Eagles and the Steelers serving notice to the Bengals that they will be back in 2014.
Keep an eye out for more spoilers in Weeks 16 and 17.
Two coaches who deserve recognition
Seattle defensive coordinator Dan Quinn: The 12-year NFL veteran, who will be a hot candidate for head coaching jobs, turned in this week's most impressive coaching.
Against the Giants, who had not been shut out at home since 1995, Quinn's defense collected five interceptions, three sacks, yielded 1.8 yards per rush and limited the Giants to 1 of 10 on third down.
Rams offensive line coach Paul Boudreau: Only St. Louis hit the trifecta -- a victory, 100-plus yards rushing and no sacks, and that's a tribute to Boudreau's unit.
Boudreau has been an O-line coach for eight different NFL teams, and his line did not surrender a sack, blocked for 144 rushing yards and, of course, beat the NFC South-leading New Orleans Saints.
Pick Six Newsletter
Get the day's big stories + fun stuff you love like mock drafts, picks and power rankings.
Please check the opt-in box to acknowledge that you would like to subscribe.
Thanks for signing up!
Keep an eye on your inbox for the latest sports news.
Sorry!
There was an error processing your subscription.
Find out when your favorite team will be kicking off training camp this year

Eric Decker would really like the Patriots to give him a call

The Buccaneers quarterback has been under investigation for more than seven months
The former Browns first-round pick didn't see the field in the Hamilton Tiger-Cats' season...

The odds are out for first coach fired and Pro Football Weekly's Eric Edholm joins Will Brinson...

The former Bills star was first diagnosed with cancer in 2013