Five from Sunday: QBs of concern to hot seat coaches doin' work
Your team start 0-1? Don't fret, yet. However, there are concerns (including Cam, Ponder and Freeman) as we track five points of interest in Week 1.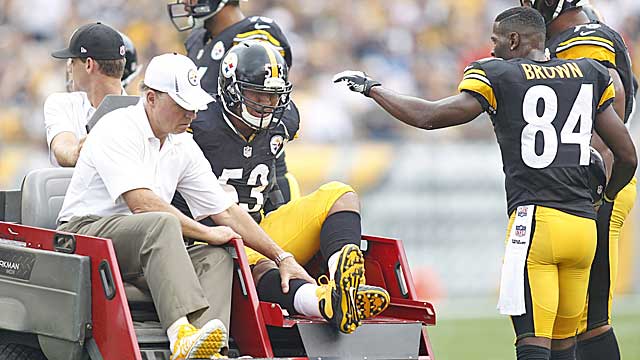 Week 1 of the NFL season is two Monday night games short of being in the books, so let's get into the first Five from Sunday -- ranging from avoiding panic if your squad is 0-1 to rating rookie QBs to coaches on the hot seat responding.
1. Don't panic, but keep an eye on ...
No one should panic after one week. Last season, three teams that lost on opening weekend went on to make the playoffs: the Colts (lost to the Bears), Seahawks (lost to the Cardinals) and Bengals (lost to the Ravens). While there is no need to panic, a few things raised red flags:
•The Steelers' offense looked bad enough to wonder about Pittsburgh as a playoff team. Tennessee had been 0-3 in Pittsburgh in the Ben Roethlisberger era. But after the Steelers yielded five sacks, gained only 32 yards rushing and the loss of Maurkice Pouncey (torn ACL, MCL) for the season, the Steelers are in trouble. The Bengals and Bears up next aren't helping matters.
•I have questions about three QBs: Carolina's Cam Newton, Minnesota's Christian Ponder and Tampa Bay's Josh Freeman.
Newton generated only 125 passing yards and no rushing TDs. He's trying to become a pocket passer, and I hope he doesn't resort back to his old running ways. But as one of my coaching friends always says, "Pressure busts pipes," which could lead to Newton running more in search of victories, and the numbers say there's something to that. Newton has started 33 career games, scoring at least one rushing TD in 17. Carolina is 4-12 in the 16 games he has not scored on the ground. And when he runs at least 50 yards in a game, the Panthers are 9-6. When he doesn't (like in Sunday's loss to Seattle), Carolina is 4-14. Can Cam Newton evolve from a guy with a 13-20 record in his third season?
Ponder suffered three sacks, three interceptions and a lost fumble -- hardly endorsements for a quarterback in his third season trying to lead a team back to the playoffs. The Vikings are 5-10 in Ponder starts on the road. In those games, he has generated 12 TD passes, 18 turnovers and 37 sacks. Adrian Peterson only has so much shelf life. Can Ponder become the main ingredient to this offense as Peterson gets older?
Freeman is in a contract year, just had his captainship stripped and faced a Jets team in trouble on Sunday. Result: The Buccaneers' 12th road loss in his past 16 away games. I think Freeman still can be a good NFL quarterback, but he's making it tougher to defend that position. Freeman is in his fifth season, and the Bucs are 10 games under .500. Tampa is 1-6 in his past seven starts with Freeman totaling seven TD passes and 11 INTs over that stretch. He has talent, but can he avoid the prolonged cold streaks?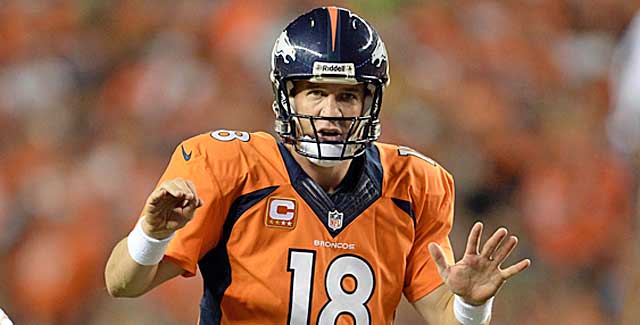 2. Did you notice?
•The Bears' offensive line, including two rookies on the right side, did not give up a sack to the Bengals in 33 pass plays. Cincinnati had 51 sacks last year and 12 in their final two regular-season road games in 2012.
•There were three safeties on Sunday -- very unusual when you consider there were only 13 safeties in the NFL last year.
•The single-season record for touchdown passes is 50 by Tom Brady in 2007. Peyton Manning had seven in his first game. With 44 to go to break Brady's mark, Manning has to average just under three TD throws a game the rest of the way. Last season, Manning had nine games with three touchdown passes. With Wes Welker and Julius Thomas added to the Broncos' receiving group, I believe the record is in serious jeopardy.
•One sign that your team is healthy on offense is to add up rushing attempts and completions. The top five teams in Week 1 were New England, Detroit, San Francisco, Dallas and New Orleans. They were 5-0, with an average of 61 combined rushing attempts and completions. The five teams with the lowest combined average (47) were Pittsburgh, Cleveland, Atlanta, Tampa Bay and Minnesota, which went 0-5.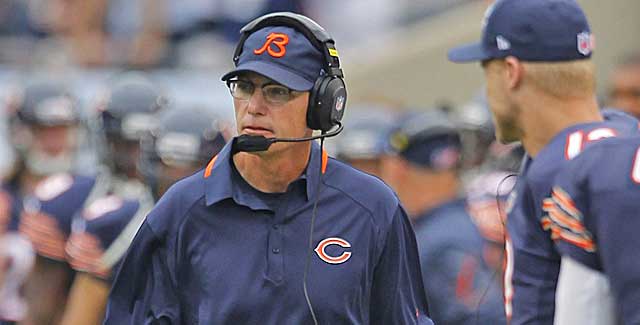 3. Rookies respond
It wasn't only the two rookie quarterbacks, EJ Manuel and Geno Smith, who looked good in their first games under center. Bears coach Marc Trestman won his opener and looked in command. I thought Bruce Arians (Arizona) and Doug Marrone (Buffalo) coached well in their debuts despite taking tough losses. Rookies in the trenches who jumped out were Bears guard Kyle Long, Titans guard Chance Warmack, Panthers defensive tackle Star Lotulelei, Cowboys center Travis Frederick (Dallas) -- and the best of this group, Jets defensive lineman Sheldon Richardson, who led his team in tackles, had a half-sack and a tackle for loss.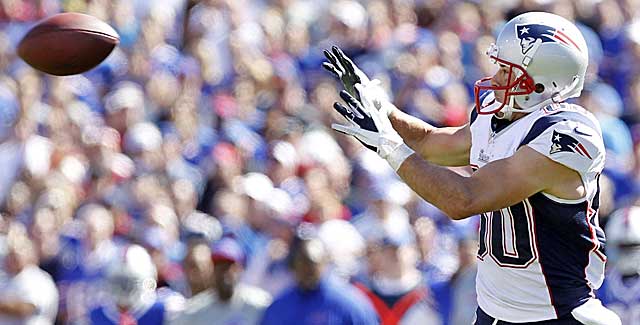 4. Amendola + Edelman = Win
It may be the equation to solving the loss of Wes Welker in New England. Welker caught 672 passes and scored 37 times between 2007 and 2012 for the Patriots, averaging seven catches over 93 games. In the opener without Welker, two men replaced his production. Danny Amendola (14 targets, 10 receptions) and Julian Edelman (9 targets, 7 receptions, 2 TDs) delivered. As Dan Marino and Boomer Esiason said to me while watching Week 1 games: "Every veteran quarterback that is going to play beyond 10 years in this league eventually replaces all of their favorite receivers." Time will tell about replacing Welker but Tom Brady is off to a great start.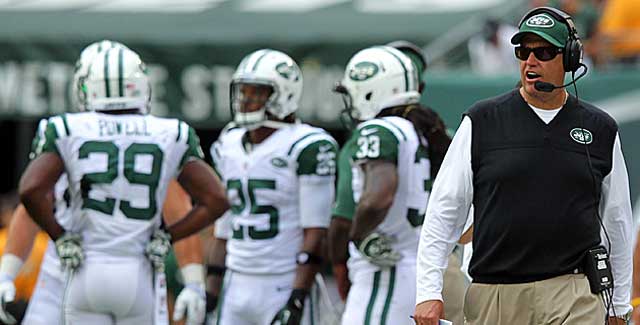 5. Coaches on 'hot seat' respond
I love seeing guys supposedly in trouble respond by staying focused on the task at hand and winning despite that pressure. The six coaches being targeted right out of the gate are Rex Ryan (Jets), Jim Schwartz (Lions), Mike Munchak (Titans), Jason Garrett (Cowboys), Dennis Allen (Raiders) and Ron Rivera (Panthers). Four of them -- Ryan, Schwartz, Munchak and Garrett -- won. Allen and Rivera were very close to beating quality opponents, the Colts and Seahawks. None of these six coaches' owners woke up Monday thinking he has the wrong guy leading the team right now. It all makes me wonder what the real story is. Is it predicting the demise of a coach? Or is it how a coach battles, how players love playing for him, and with some help and a little luck win enough games to keep their jobs? Remember, Super Bowl-winning coaches Bill Belichick, Tom Coughlin and Mike Shanahan all were fired before winning big.
The Lions cruised to a victory but will need to win out to have any chance of reaching the...

Here's every official injury designation for each NFL team for Week 15

This might go down as the best catch of Week 15
Our computer model simulated every Week 15 NFL game 10,000 times with very surprising resu...

Ryan Shazier and the Steelers were the big winners in Pro Bowl voting that was unveiled on...

We've likely seen the last of Reggie Bush in the NFL