Florida TV station apologizes for showing Jaguars over Manning Bowl
A television station in Orlando, Fla., apologized to viewers on Sunday because it had to show the Jaguars-Raiders game over the Giants-Broncos game.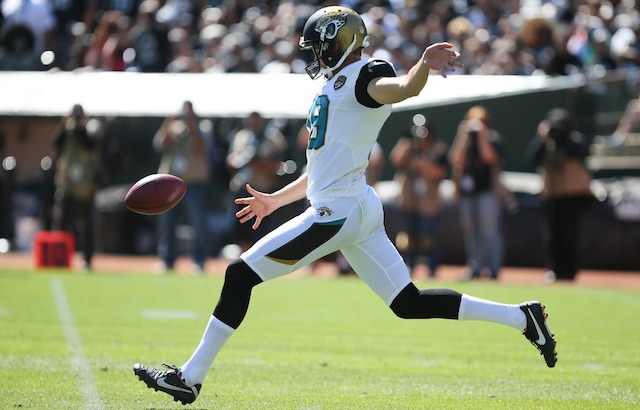 If you asked the average NFL fan which Week 2 game they're most excited about, Manning Bowl III would probably be on the list. On the very bottom of the list -- or at least near the bottom, but probably at the bottom -- would be Jacksonville at Oakland. 
A television station in Orlando, Fla., aired the Jaguars-Raiders game instead of Manning Bowl III on Sunday and there was so much viewer backlash that the station issued an on-air apology. The station also took to Facebook and Twitter to explain to viewers that it was contractually obligated to show the Jaguars game. 
Viewers didn't seem to care. 
@clickorlando @jaguars #Local6 #NFL but no one cares about the Jaguars!

— Clint Gamache (@cgamache83) September 15, 2013
According to station general manager Skip Valet, Orlando has been designated a secondary market for the Jaguars, so his station has to show Jaguars road games, "I know it's frustrating, but as a CBS station in this market you have to carry the away games," Valet said. 
Viewers seem to want to watch anything but the Jaguars. 
@clickorlando NO ONE WANTS TO WATCH THIS GAME!

— Michael (@MikenIke13) September 15, 2013
One viewer even came up with an enterprising idea on how the station could get around the requirement to show the Jaguars.  
@clickorlando @jaguars just say you are having "technical difficulties" and put on the #peytonbowl. we won't tell. Promise.

— Timothy Poore (@bionicjam) September 15, 2013
You can't really blame viewers for getting mad. Through the first six quarters of their season, the Jaguars have scored a total of five points and two of those came on a safety. 
The Titans' new coach was answering a question on how college schemes would affect his sco...

The Patriots were called for only one penalty in Sunday's AFC Championship game

Foles' deal had some stipulations, one of which voids the last three years if he's an Eagl...
Check here for the latest news, rumors and updates for NFL coaching changes and searches

The G.O.A.T. had his hands on some cows as a young child

SportsLine's Mike McClure, a DFS pro with more than $1M in winnings, gives optimal lineup...