Four snubs from the Pro Football Hall of Fame class of 2014
With each newly-elected class to the Pro Football Hall of Fame, there comes a certain amount of outrage about those who didn't make it.
• 2 min read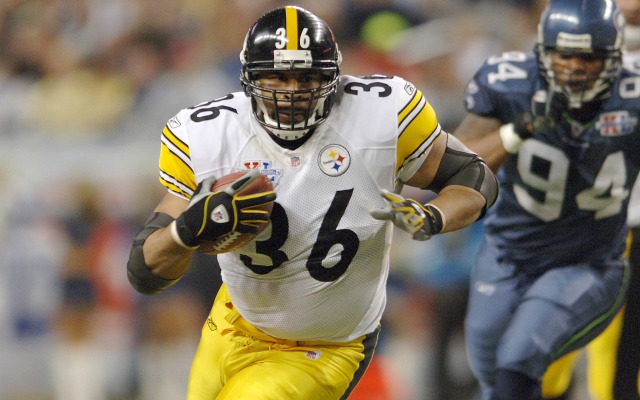 More HOF: Reed, Brooks, Strahan lead '14 HOF class
With each newly-elected class to the Pro Football Hall of Fame, there comes a certain amount of outrage that Player A didn't make the cut and that it's time for Player B finally to get his chance. This year, if there is outrage, it should be relatively mild.
This year, Andre Reed, Derrick Brooks, Walter Jones, Michael Strahan, Aeneas Williams, Ray Guy and Claude Humphrey were voted in for the class of 2014, leaving behind a few worthy future inductees.
But people will be upset, and here are four candidates that didn't make it that likely will cause their fans to feel disappointed.
Marvin Harrison/Tim Brown: You know the HOF voters were going to have continue to break up the wide receiver logjam. They elected Cris Carter last year and Reed this year, and they'll probably have to continue to keep adding receivers, especially with Randy Moss, Isaac Bruce and Terrell Owens up for induction in the coming years. I suppose the biggest snub of these two is Harrison, because his statistics were slightly better than Brown's, but you could also label Brown a snub because he was such a threat as a kick returner and was a more versatile player than Harrison (Brown also didn't have a Hall of Famer throwing him passes; Reed had Jim Kelly and Harrison had Peyton Manning). Either way, it's totally surprising that Reed beat out Harrison and Brown this season, but perhaps it was just his turn. I expect Brown and Harrison eventually will make it to the HOF, but they'll have to wait a little longer.
Does their exclusion bother me? Not really. Reed deserved inclusion about a decade ago.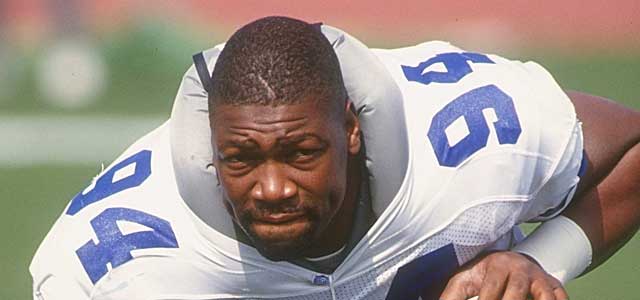 Charles Haley: Should Haley, a five-time finalist, be in the HOF? Yes. Can I understand why he's not? Sort of. It actually depends. Haley was a flat-out jerk to be around when he played linebacker for the 49ers and Cowboys, and you have to wonder if some of the voters refuse to give him this honor because of past transgressions. If so, that would be disappointing. After all, Haley was one of the scariest defenders in the league when he played, and he's the only player ever to win five Super Bowl rings. But he also made only five Pro Bowls in 13 seasons, and if you look at his 100.5 career sacks, it pales in comparison to that of Strahan (141.5) or Kevin Greene (160).
Does his exclusion bother me? I'd be bothered if reporters were keeping him out to settle old grudges. And I think that might be the case.
Jerome Bettis: I don't think there's any question that Bettis gets into the HOF eventually. His 13,662 career rushing yardage total is fifth all time (including rushing for at least 1,000 yards in eight of his first nine seasons). But there isn't much urgency in electing Bettis. He was stuck behind Marshall Faulk in 2011 and Curtin Martin in 2012, and, with the possible exception of Edgerrin James in 2015, there really isn't anybody HOF worthy coming behind Bettis anytime soon. For Bettis, it'll simply have to be the right fit for the voters to put him in the HOF.
Does his exclusion bother me? Not for a second. There were people on the ballot who had waited longer to get in than Bettis. His time will come.
Follow Josh Katzowitz on Google+
Check out the uniforms that Los Angeles and San Francisco will be wearing on 'Thursday Night...

Deshaun Watson is going to try and do something that no rookie QB has ever done

Takk McKinley re-activated his social media accounts because you can only watch so many puppy...
Andy Dalton doesn't seem too concerned about being replaced

The Patriots coach and quarterback quietly donated some serious money to Watt's fund

The top pick in the 2018 draft will come from Oklahoma State but it's not QB Mason Rudolph