Free-agent Musings: Grading big Day 2 moves, reviewing Day 1 gems
DeMarcus Ware to Denver and Golden Tate to Motown? Nice moves. Josh McCown and Chris Williams? Not so hot. Here are Day 2 free-agent grades and Musings.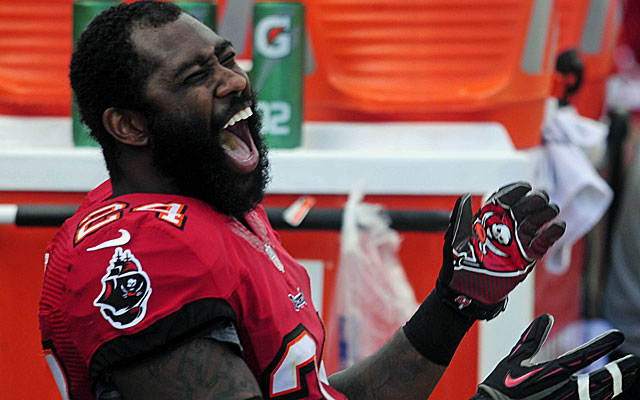 More NFL offseason: Mock Drafts | Prospect Rankings | Pro Days | Top free agents
Things slowed down Wednesday on the free-agent market after teams acted like they printed money on Tuesday.
But there were still some significant moves to grade, so here are a few more grades to top my Wednesday free-agent Musings.
CB Darrelle Revis to the New England Patriots : Does Revis like being in the spotlight every year? How else can we explain his taking a one-year deal from the Patriots? It's a great move for New England, which is in need of a cover corner after losing Aqib Talib to Denver. It's a $12 million deal for the one season, a nice deal for both. It works. It's a good rental. Grade: A
OLB DeMarcus Ware to the Denver Broncos : I don't buy this idea that Ware is a broken-down player. He showed early last season that he could still play with explosiveness. I still think he's better playing as a stand-up rusher, which I think Denver will do more of with him. Ware isn't worth the contract the Broncos paid him, but he's significantly better than what most out there think. I like the move, even if it's an overpay at essentially two years for $20 million. Grade: B+
WR Golden Tate to the Detroit Lions : The more Seattle offense I watched, the more I liked Tate. He is a steady, reliable player. I think he's perfect to be the complement to Calvin Johnson . Tate will love playing in the Lions' pass-heavy offense after playing in Seattle's run-oriented offense. The money is big, but this move makes sense. Grade: B
Safety M.D. Jennings to the Chicago Bears : This should tell you how desperate the Bears are to get better at safety. Jennings had a rough go of it last season, but he is relatively young and it's only a one-year deal. Still. Grade: C-
G Chris Williams to the Buffalo Bills : This is one of the weirdest signings. He is just a guy. He gets a four-year deal with $5.5 million in guaranteed money. Are you kidding? He's not close to that level of player. Grade: D-
DT Randy Starks re-signs with the Miami Dolphins : This had to happen. When Paul Soliai gone the Dolphins needed to bring back Starks to pair with Earl Mitchell inside. Starks got a two-year deal, which is about right considering he's 30. It's said to be for $6 million a year. Grade: B
QB Josh McCown to the Tampa Bay Buccaneers : I can see bringing him in to compete with Mike Glennon , but new coach Lovie Smith said he will be the starter. Why? At 35 what does that accomplish? He's a journeyman, no more. At least see if Glennon can be the franchise passer. If he's not, then draft one. Josh McCown? Josh McCown? Grade: D
LB Dekoda Watson to the Jacksonville Jaguars : One of the things the Jaguars wanted to do was get more athletic at linebacker. This gives them that chance. Watson can play the strong-side spot and can also put his hand on the ground. He did some good things when he saw action last season for Tampa Bay. His best football should be ahead of him. Grade: B-
G Geoff Schwartz to the New York Giants : He is a solid player, and will be an upgrade, but I don't think he's nearly as good as some others do. He's a decent starter. Grade: B-
WR Eric Decker to the New York Jets: The Jets had to get help outside in their passing game, but is Decker worth that five-year deal for $36 million with $15 million guaranteed? He's a No. 2 receiver, but the Jets don't even have that. It's a good signing. But he isn't a No. 1. Grade: B
Joseph a highlight signing
There are certain signings from Tuesday that I really liked. One was the signing of New York Giants defensive tackle Linval Joseph by the Minnesota Vikings . He is a perfect fit for what new coach Mike Zimmer wants to do on defense. So I wanted to show some of his highlights here.
Joseph is a 25-year-old who is just now coming into his own. He will team with second-year player Shariff Floyd inside to give the Vikings a nice duo in the middle of their defense.
Joseph has nine sacks in his four seasons with the Giants, seven in the past two seasons. But he's a better player than those numbers would indicate. He's really good against the run, and will play a lot on the nose for the Vikings, a two-gap 4-3 tackle.
When I studied Joseph on tape, I saw a player who was hard to move off the ball, but also was athletic enough to get down the line and make plays. He also had four sacks and did a solid job pushing the pocket.
Here's a look at a play early in the season against Carolina where he whipped Carolina Panthers center Ryan Kalil to drop running back Mike Tolbert for a loss. This is a play that showed off his athletic ability and quickness.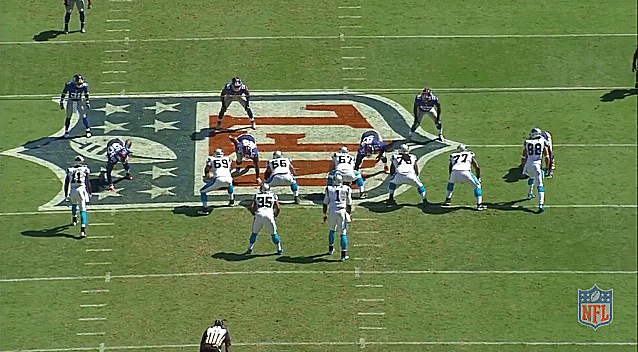 Here's a look at Joseph getting one of his sacks against the Philadelphia Eagles , a play that shows he has the power to shed blocks and the quickness to chase down the quarterback. Yes, it was poor execution by the Eagles line, but he still made the play.
Joseph does have a tendency at times to do a poor job of shedding the blocker. He has to improve in that area. But those are the little things. And at 25, he has a lot of good football ahead of him.
Props for
Sam Shields
Another signing that I've raved about the past week is the Green Bay Packers re-signing corner Sam Shields. Some will say it's too much money, paying him $9 million a year, but I studied him closely last week and came away thinking he has a chance to be a Pro Bowl corner. He reminds me some of Al Harris in his prime.
When Shields matched up with A.J. Green of the Cincinnati Bengals last season, he did a masterful job in man coverage. He did get beat late for a touchdown -- he complained that Green pushed off and he might have some -- but he was on him all day.
Here's a look at Shields getting an interception of Andy Dalton , essentially running Green's route with him to get the pick. It was textbook man coverage.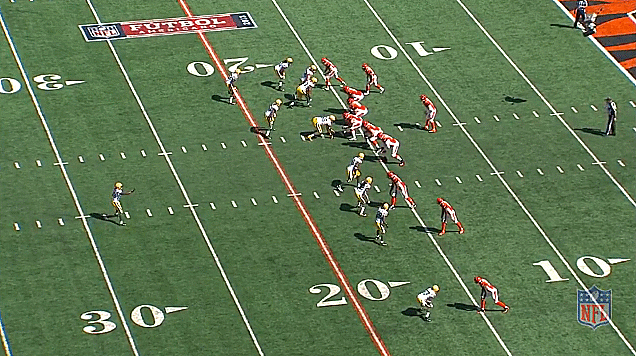 I love the play he made late against the Dallas Cowboys . You may remember it as the failure of Tony Romo late in the game, but Shields made a heck of a recovery to make an interception. He was beaten inside by Miles Austin , spun around actually, but was able to use his speed to recover to pick off the late throw by Romo. The reality is Shields was way too aggressive on the play -- something that does get him in trouble at times -- but he was fast enough and had good enough ball skills to make the play when it was needed.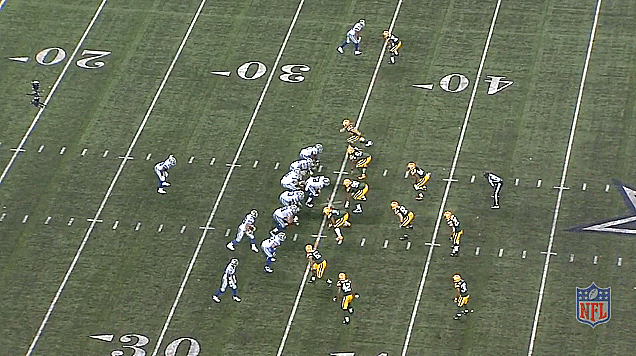 Shields is not a great run player, but he will throw his head in there to attempt to tackle. He doesn't back away from it. I think once he cuts down on his over-aggressiveness, making him susceptible to double moves, he will be a much more complete corner.
• I forgot to mention the Dexter McCluster signing by the Tennessee Titans on Tuesday. I like the move. McCluster will give coach Ken Whisenhunt a player like Danny Woodhead he had in San Diego as a pass threat out of the backfield. McCluster can also play receiver and help in the return game.
• Seattle Seahawks pass rusher Chris Clemons , who had a big cap number, was released Wednesday. I expect him to get a lot of action. He came on strong late last season after starting slowly following knee surgery in 2012.
• I hated the Brandon Weeden pick when the Cleveland Browns made it, and now they do too. The Browns released him Wednesday, and that is not a shock. He was picked two regimes ago and has done nothing to show he can be a quality starting quarterback. While watching Browns tape last week, I nearly puked at some of the decisions he made last season. He missed a lot of open receivers. The 2012 draft gave the Browns Trent Richardson , luckily traded away to Indianapolis for a first-round pick, and Weeden. Ouch.
• It looks as if Steve Smith 's days are numbered in Carolina. His agent said Smith will not be back with the team, even if the transaction hasn't been completed. Smith is 35 and coming to the end, but he can help a contender for a year or two. He thought he would finish his career in Carolina, but that won't be the case. His agent mentioned loyalty when he talked about Smith signing an extension in 2012. He knows better. There is none.
• Jaguars fans got angry when I called guard Zane Beadles , their premium free agent signing, the weak link on the Denver line last season. But he was. And two people in the Denver organization corroborated what I said. Beadles played better in 2012, but his game was off last season. Having said that, he was still better than either of the Jaguars guards from 2013.
Zeke reportedly didn't do anything wrong but, given his suspension, this isn't a good look

Cutler's newfound enthusiasm in Miami may seem off-putting to some, but to him it's a new...

'Snacks' Harrison made a point to call out Browns fans on Twitter after the game
Martz unloaded on the Rams for hiring the youngest coach in the league

Jackson is deciding between Brock Osweiler, Cody Kessler, and DeShone Kizer

The Giants star receiver says he hopes his sprained ankle isn't serious after a scary hit Monday...