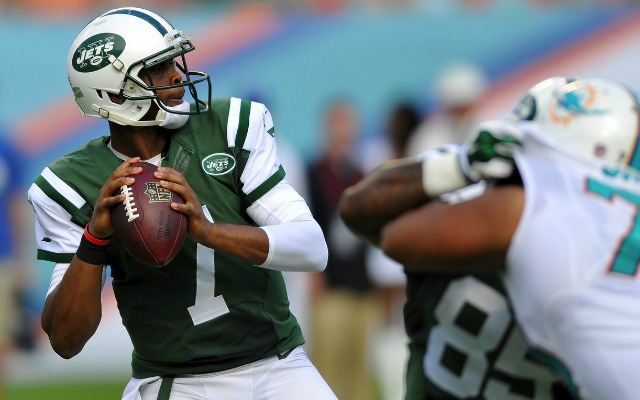 Earlier this month, Jets quarterback Geno Smith made a few NFL observers cover their mouths and snicker when he proclaimed, "I've shown flashes of being a Pro Bowl-caliber quarterback."
He must have been looking a few weeks into the future, because on Sunday, Smith completed 20 of 25 passes for 358 yards and three touchdowns -- all of which equals a perfect passer rating of 158.3.
In doing so, the Jets knocked off the Dolphins, 37-24, and assuming that it was Rex Ryan's last game as coach, that was an awfully generous gift for Smith to give Ryan on his way out the door.
Geno Smith records a perfect passer rating of 158.3. Believe it, or not, he's the only @nfl QB to do it all season.

— Andrew Siciliano (@AndrewSiciliano) December 28, 2014
"What we're looking for here is consistency," Smith said earlier this month. "The best teams have consistent quarterback play and I realize that and that's truly what I want to show to the fans and everyone outside the building."
He'll have to impress whomever the next general manager (if John Idzik is fired) and coach are in New York. But Smith's Week 17 performance, unlike most of the rest of his season, was a good start.