Giants CB Jayron Hosley suspended 4 games for substance-abuse violation
Giants corner Jayron Hosely will have to sit out the first four games of the 2014 NFL season after violating the league's substance-abuse policy.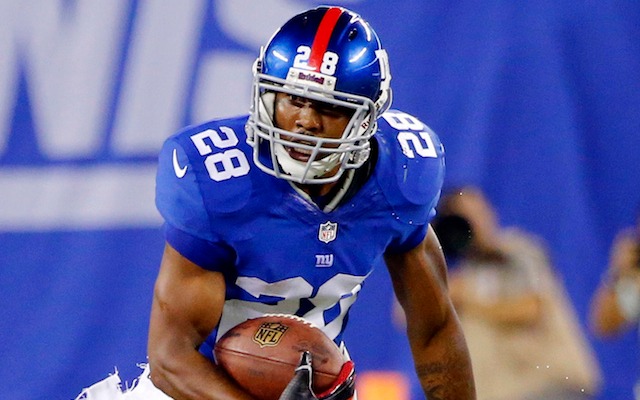 New York Giants cornerback Jayron Hosley has been suspended for the first four games of the 2014 season after violating the NFL's substance-abuse policy, the league announced on Wednesday.
Hosley is the second Giants player in less than a week to be hit with a suspension. Safety Will Hill was suspended for six games in late May. However, Hill won't be serving that suspension with the Giants because the team released him on Monday. 
As for Hosley, he's eligible to play in all preseason games and he's also allowed to practice with the team from now until the preseason's over. The 23-year-old's suspension will begin just before Week 1 in September and Hosley will be eligible to return to the Giants' active roster on Sept. 26, following the team's Week 4 game against Washington.
Hosley has seen action in a total of 23 games with the Giants since being taken in the second round of the 2012 NFL Draft. The backup corner also served time as a punt returner for the Giants in 2013. 
Welcome to the NFL's version of a dress rehearsal

It sure sounds like the players are planning for a work stoppage when the latest CBA expir...

One of the league's best players is still looking for a new long-term contract
'It's completely different,' Wentz says about entering his second season with the Eagles

Tavon Austin, Matt Kalil and Joe Flacco headline our list of the NFL's most player-friendly...

Richardson has played for four NFL teams, and hasn't appeared in an NFL game since 2014