GM candidates question Dolphins' murky front-office structure
While Browns' exec Ray Farmer has emerged as a front runner for the open Dolphins GM position, many around the league question just how exactly the front office will be structured in Miami, Jason La Canfora reports.
• 2 min read
More NFL coaches news: Coaching change tracker | Latest news
For more news and notes from Jason La Canfora, tune into The NFL Today Sunday at 4 p.m. ET on CBS
The Dolphins are continuing their search for a general manager this weekend, interviewing four candidates between Friday and Saturday, with at least four more to come. However, already there has been chatter among candidates from more established front offices about the exact nature of the job, the nuances of the search itself, and whether or not this is a situation worth further exploring. And, several sources close to this situation believe that in the end, Cleveland personnel exec Ray Farmer will be offered the job, and he has strong support from Dolphins consultant Carl Peterson, who is spearheading the search.
The strong presence of Dolphins executive vice president Dawn Aponte in the process -- she is one of the more vocal members of the interviewing party, sources said, and clearly closely aligned with coach Joe Philbin and owner Stephen Ross -- has not gone unnoticed by candidates, league sources said, and questions remain about the direction of the franchise. Candidates are unclear if Philbin would report directly to Ross or whether the new GM would have domain. Philbin is a favorite of Ross and Aponte and while candidates are being made away that Philbin will be retained for 2014, candidates are concerned that if they believe a change is necessary in 2015, matters could be complicated by the personal relationship the coach shares with the owner and his trusted lieutenant.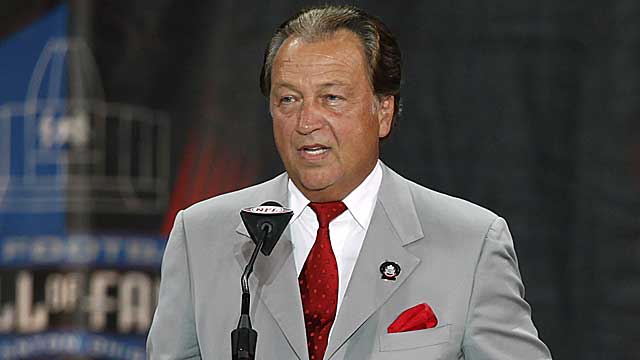 Ross, Peterson (a former general manager), CEO Tim Garfinkel, vice chairman Matt Higgins and Aponte are conducting the interviews with general manager candidates, sources said, with Ross, Peterson and Aponte leading the questioning. The concerns with the overall structure would be particularly troubling from candidates from such strong and storied franchises as Pittsburgh (Omar Khan) or the New York Giants (Marc Ross), where continuity within their ownership families has been the norm, while many wonder if Tom Gamble (Philadelphia) would leave coach Chip Kelly, who handpicked him to handle personnel there upon opting to leave college for the NFL, for such a murky situation in Miami.
To this point, the Dolphins have interviewed their assistant general manager Brian Gaine, who has a good shot at the position, as well as Khan, Farmer, and Jason Licht of Arizona. They also plan to interview Gamble, Lake Dawson (Titans), Lionel Vital (Atlanta) and Ross (Giants), sources said, with the process possibly wrapping up next week.
The Dolphins initially reached out to Seattle senior personnel exec Scot McGloughan, before beginning their GM search, but he was not interested in leaving the Seahawks, according to league sources
Smith says the NFL's ratings decline cannot be ignored

The former Jets and Giants quarterback wants to know whether you think the Earth is round

Zach Ertz is one of the NFL's best tight ends but Philadelphia could lose his backup to free...
Second-year coach Sean McVay says his players know exactly what the expectations are

Steelers didn't trade Bryant then and they aren't looking to move him now

It had been rumored that the Jaguars might cut ties with Bortles, but instead he'll stay in...