SAN FRANCISCO -- There could be some big changes coming to the Pro Bowl in the near future. Although Roger Goodell didn't specify what those changes might be, the NFL commissioner did admit that he wasn't a fan of what he saw when he watched the game on Jan. 31.  
Team Irvin's 49-27 win over Team Rice basically resembled a glorified flag football game. 
"I think our biggest standard has to be what we expect from the NFL and what our fans expect from the NFL. If it's not quality, it's not a real competition that we can be proud of, we have to do something different," Goodell said on Friday in San Francisco. "That's my number one priority right now. I'm open to new ideas, I'm open to how we do it, but it's not the kind of game that I think we want to continue to have in its current format, based on what we saw last week."
Goodell said he was flat-out "disappointed" by the game, which is a strong word coming from a guy who rarely critcizes the league's on-field product. 
"I was disappointed in what I saw on Sunday," Goodell said. "I had raised this issue three or four years ago. We worked with a number of players to make changes in the game. They had a positive impact, at least in the short term. But I didn't see that this past week."
One of the big changes that the NFL's considering would involve moving the game Down Under. Although Goodell didn't want to "speculate" on where the game might be played in the future, the NFL's executive vice president of international, Mark Waller, had no problem doing that. 
During a press conference on Friday, Waller said the league was looking at a "very specific proposal" to hold the game in Australia. Waller didn't offer a timeframe on when the game might move, but he did say it was definitely a possibility.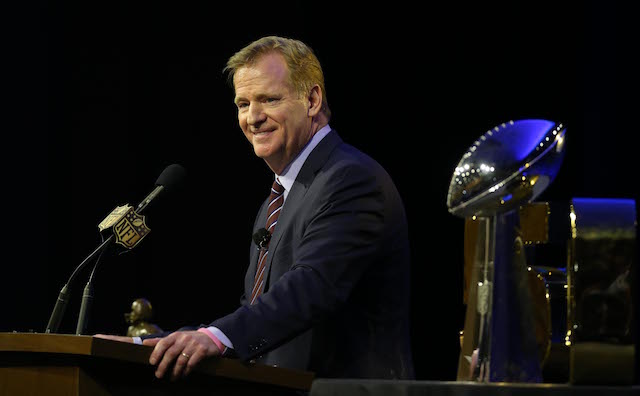 Moving the game to Australia won't necessarily help the quality of play, but it might keep players from backing out of the game. Over 40 players chose not to play in the 2016 Pro Bowl for various reasons. 
Eli Manning told the Giants' official website that a game in Australia would likely be enough to entice him to play in the game, and other players might feel the same way.  
 "That would be interesting," Manning said of moving the game Down Under. "I've never been to Australia, but yeah, I'm a big fan of the Pro Bowl. I think it's an honor to be invited every year, and if it moved to Australia, I'd hop on the plane and carry three small children, whatever, 20 hours on a plane and make it happen."
The NFL has staged exactly one game in Australia and that was a preseason game between the Chargers and Broncos in 1999. 
The NFL will play a total of four games outside of the country in 2016. Besides the three London games, the league also announced that the Texans and Raiders will play in Mexico City in November.