Goodell: NFL is thinking about making the draft a 4-day event
Could the NFL really be thinking about adding an extra day to the NFL Draft?
• 1 min read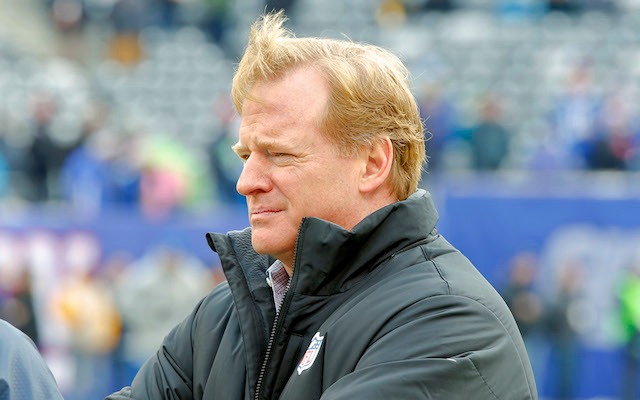 While the NFL has not announced when or where it'll hold the 2015 draft, commissioner Roger Goodell told NFL.com that the league will consider making the seven-round draft a four-day event.
The NFL moved this year's draft from April to May because of a scheduling conflict at Radio City Music Hall, but make no mistake: the league certainly doesn't mind taking up another month of the sport's landscape. That could be why the league isn't sure it wants to return to the month of April.
Also, there have been rumblings in the past about moving the draft out of New York and into another NFL-mad city.
(Hell, at this point, why doesn't the league just make the NFL draft a 30-day, 30-city event? It could go on tour every summer, just like DMB.)
As for keeping the draft in May ...
Lovie Smith told me (and Goodell) that he's enjoyed the extra weeks before the draft -- especially as a coach taking over in a new place.

— Jeff Darlington (@JeffDarlington) April 25, 2014
I can't imagine Lovie's opinion is close to unanimous about May draft, but as a coach in a new job, it's more time to get to know roster.

— Jeff Darlington (@JeffDarlington) April 25, 2014
Here are the 12 teams we are projecting to make the NFL playoffs

The quarterback also says he's open to exploring politics and a law degree after football

It's time to hook up that jersey shirt of your favorite NFL player with some Black Friday...
Big Ben may not have eye-popping stats but critics are wrong to say he doesn't care

Pugh is staring down a second contract and has learned some important lessons

After tossing five picks in his NFL debut, Nathan Peterman is heading back to the bench