Herschel Walker, 52, says he could still play in NFL
Even at 52-years-old, Herschel Walker still thinks he can play in the NFL.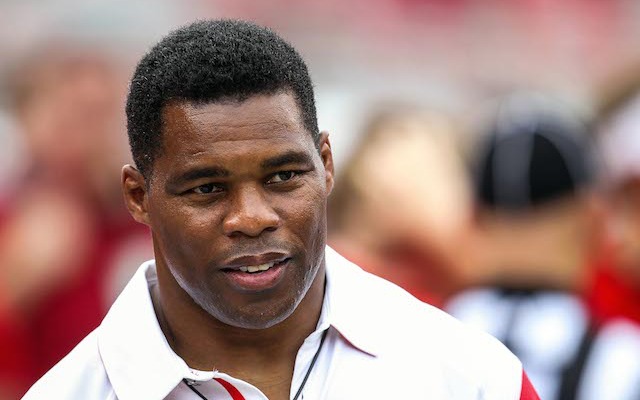 More NFL offseason: Mock Drafts | Prospect Rankings | Pro days | Top free agents
If your favorite NFL team is looking for a 52-year-old free agent running back, you're in luck because there's one available. Well, he's not exactly available. Former NFL running back Herschel Walker isn't planning a comeback, but he says he could still play in the league. 
"I can play in the NFL today," Walker told USA TODAY Sports this week. "I couldn't take every snap. But running backs nowadays don't play every down. Now they send in the choir section. Physically, I can still do it."
Walker hasn't played in the NFL since 1997, but he does stay in shape. The former Heisman Trophy winner has taken on Mixed Martial Arts and is 2-0 in MMA fights. During his NFL career, Walker spent time with the Cowboys, Eagles, Vikings and Giants over 12 seasons (1986-1997).
If Walker were to return to the NFL at 52, his best bet would probably be a Donald Trump-owned Buffalo Bills team. Walker started his pro football career with the USFL's New Jersey Generals -- a team owned by Trump -- and Walker thinks Trump would make a good owner for the Bills. 
"He would be a great owner, and a credible owner," Walker said of Trump. "People can think what they want to think about Jerry Jones -- he's a terrible general manager, but he's a great owner. He has done a tremendous job in marketing his team to keep it relevant. I think that's the same thing Donald Trump would do with the Buffalo Bills."
It's ironic that Walker mentioned Jones because thanks to Jones, Walker was part of the largest trade in NFL history. In 1989 -- Jones' first year as the Cowboys owner -- Dallas sent Walker to Minnesota in a trade that involved a total of 18 players and draft picks. The 1989 Herschel Walker trade is still the biggest one in NFL history. 
It sure looks like the former top pick will be benched heading into the regular season for...

Someone asked him to start the press conference of course

Derrick Johnson wants to discuss players' First Amendment rights amidst the protests
High praise from one of the most athletically gifted quarterbacks ever to step on a football...

Nobody will mistake Joe Looney for his star teammates

Osweiler is being benched in favor of DeShone Kizer