Hulk Hogan's daughter calls off engagement to Cowboys' Phil Costa
Hulk Hogan's daughter Brooke has called off her engagement to Dallas Cowboys offensive lineman Phil Costa.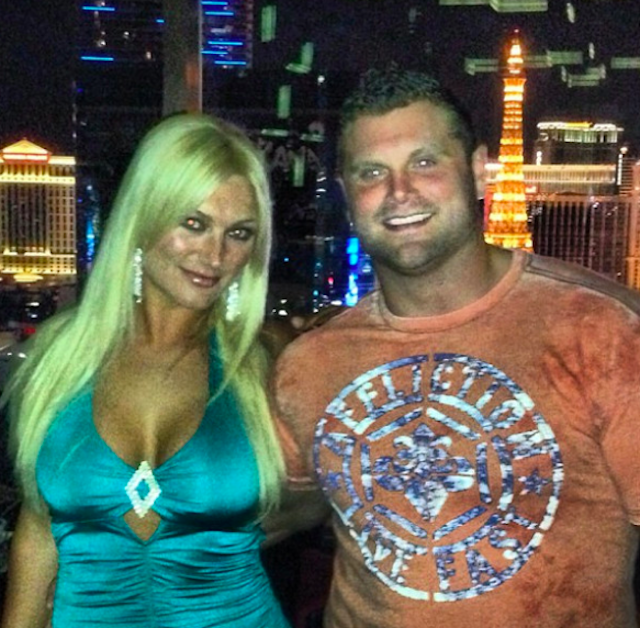 Hulk Hogan was at the Dallas Cowboys home opener this season, but if he shows up at any more games, things might get a little awkward. That's because Brooke Hogan, Hulk's daughter, has called off her engagement to Cowboys offensive lineman Phil Costa. 
The two former lovebirds had been engaged since June when Costa proposed to Hogan in Las Vegas. At the time, Hogan took to Instagram and called Costa's proposal the "Happiest moment of my LIFE. I am marrying my best friend. I woulnt [sic] choose anyone else. I am so lucky and so grateful." 
However, with the engagement now off, the proposal is no longer the happiest moment of her life and she's deleted the above picture from Instagram. 
Hogan's reps told Eonline.com that she called off the engagement because she wanted to focus on her music, which is her 'passion and love.' 
As for Costa, he'll probably focus on helping the Cowboys win the NFC East title. 
It looks like we're going to have a quarterback competition in Jacksonville

Smith is facing up to seven years in prison if convicted

Plus everything else you need to know about Week 2 of the 2017 NFL preseason
This is why being a rookie in the NFL isn't fun

The Raiders running back went Beast Mode on reporters

Elway tried his best to emphasize how complicated the situation is