If Denver doesn't sign Brock Osweiler, here's a possible landing spot
If by chance Brock Osweiler does not end up back in Denver, his next-best suitor could be a team in Texas.
• 1 min read
If by chance Broncos quarterback Brock Osweiler doesn't end up back in Denver, his next-best suitor could be a team in Texas.
While most believe the potential unrestricted free agent will be back in Denver, sources said the Houston Texans would have interest in Osweiler at the right price should the Broncos not retain him in the next week.
The Broncos are waiting for Peyton Manning to announce a decision on his future -- regardless, he will not be back at his $19 million figure -- and would like to get something done with Osweiler in advance of the market opening March 9.
Denver is putting the franchise tag on Von Miller and is trying to keep Malik Jackson as well -- that may prove ambitious -- and does not want to get into free agency without a starting-caliber quarterback on the roster.
The Texans, meanwhile, are evaluating the draft heavily for quarterbacks. Of the available potential free agents, sources said Osweiler ranks highly.  They are not interested in dealing for Colin Kaepernick, while Robert Griffin III could be an option, particularly if he's released as expected. The odds of RG3 being dealt are remote.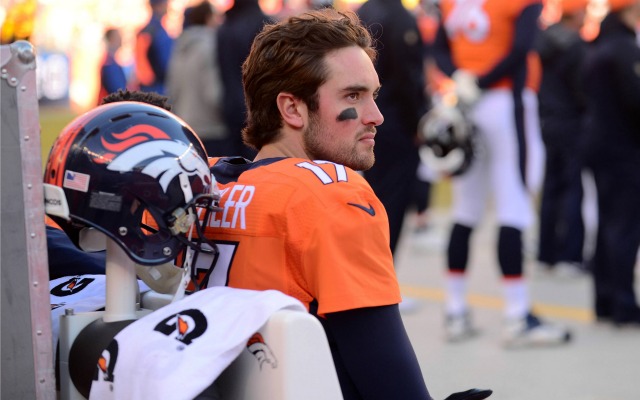 Brees is set to become a free agent next month but wants to stay in New Orleans

Gordon's various suspensions will once again prevent him from truly reaching free agency

The Colts traded for Brissett prior to the start of last season due to health concerns for...
Colvin was a big part of Jacksonville's defensive improvement but is likely moving on

Vinatieri is about to finalize a deal to return for his age-46 season

Freddie Roach is one of the most decorated boxing trainers there is