Is this the NFL ref czar on Cowboys' party bus? Irate NFL execs say yes
NFL VP of Officiating Dean Blandino appeared to be partying with Cowboys EVP Stephen Jones, raising ire around the league.
• 5 min read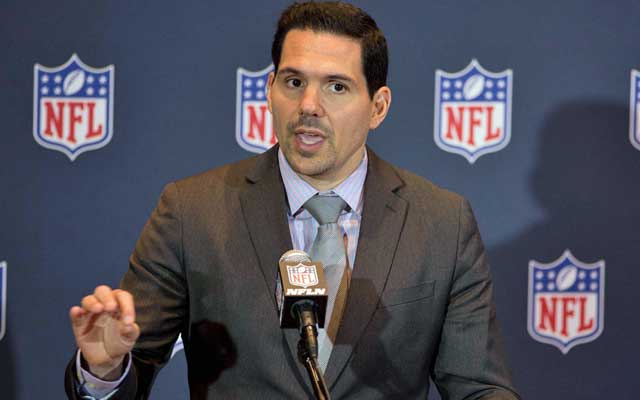 Executives from several NFL clubs expressed extreme disappointment and anger at a TMZ video that appears to show the league's head of officiating, Dean Blandino, out for a night of partying in Los Angeles with Cowboys EVP and son of owner Jerry Jones, Stephen Jones.
Blandino appears to be among a group of males and females captured stepping off the Jones' Cowboys-themed party bus and toward a club where paparazzi awaited outside. The Cowboys hold training camp in temperate Oxnard, Calif., and it is not unusual for team officials to take the bus to LA for dinner, etc.
The reactions to the video by officials of several teams -- none of whom I spoke to are a natural rival of the Cowboys or had any personal issues with Jones or Blandino -- as well as former high-ranking team officials, were quite visceral. Several expressed concern at the appearance of potential competitive balance issues, given the sensitive nature of Blandino's role and his authority on matters of officiating and interpretation.
CBSSports.com reached out to Blandino for comment, but he has not responded.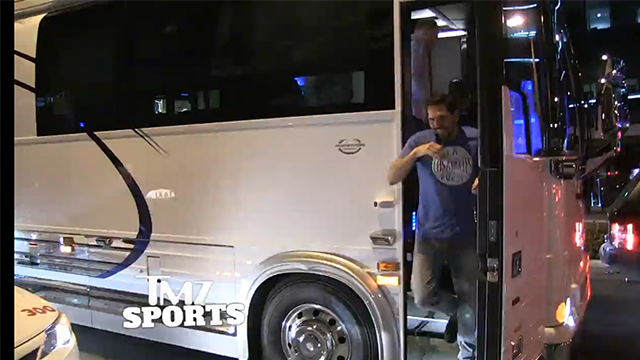 "That's definitely Dean," said an official with one club upon viewing the video, in which a man looking very much like Blandino, in jeans and a blue t-shirt, steps off the bus along with Stephen Jones, son of Jerry Jones, who serves as the Cowboys COO, EVP and director of player personnel, and who is a member of the highly influential competition committee. "Is the league trying to tell you it's not him? What is the league telling you guys about it? That looks horrible. I can't think of another owner in the league who wouldn't be pissed off after seeing that."
Well, frankly the league is saying nothing. After receiving no response from the NFL on Tuesday as to whether Blandino -- who routinely makes rounds visiting with officials and clubs during the preseason -- was in the video, I made a second round of inquiries into the matter Thursday. Two spokesmen declined to say anything for the record. But no one came close to denying it was Blandino in the video, and the league could point out that with Jones on the competition committee, it's not unusual for him to spend considerable time with competition committee members.
But it would beyond disingenuous, to the point of insulting the public and other NFL member clubs, for anyone from the NFL to have the gall to claim this was anything close to resembling official business. At one point in the video there are a host of young girls assembled on the bus, and the bus is pulled right up in front of a club on the Sunset Strip.
Blandino has done an excellent job in his position, and is engaged and dynamic. Coaches and GMs enjoy dealing with him, he is always available and accessible, works tirelessly, and provides cogent explanations and recommendations to teams and media alike. Everyone I spoke to about the video raved about Blandino as a person and an official, but those same people were flabbergasted by the idea of someone in his position out partying on a team bus with an owner.
At issue is the perception of potential favoritism by other clubs, and the way these images are being perceived around the league.
"So, should I have my owner take him to a strip club when he visits us?" asked one team official, hypothetically. "Is that how it works? We like Dean a lot, but let me tell you, if that was him out with (the owner of a rival of the club this official works for), my owner would be going nuts. This just can't happen.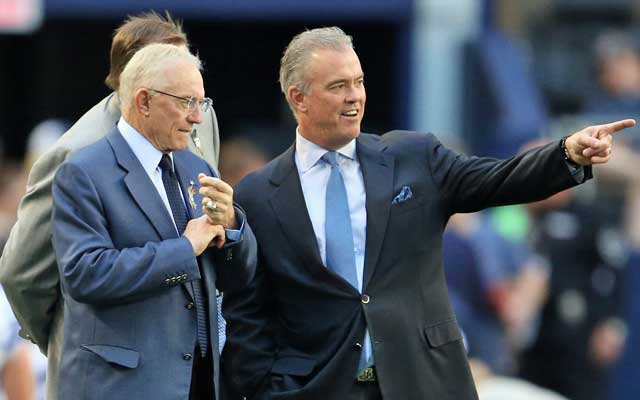 "It shows a total lack of judgment, and common sense, to get on the bus in the first place. And then to get off of it in that setting? Yeah, we've got a big problem with that. It's one thing to have a drink or two back in the hotel room or whatever, but this goes way beyond that. How does this not look like preferential treatment?
"This is a league where everyone is looking for any edge they can possibly get, anything at all. And Dean is in a position where he is in communication with clubs all the time, teams are making sure officials are aware about what other teams are doing and what they should look for when they face them. I don't care what anyone (at the league office) would try to tell you. To teams, this is definitely a big deal."
Do I personally think Blandino would be swayed to give a team an advantage if he liked kicking back on an owner's bus and having a night out on the town? I don't. But I'm not investing hundreds of millions of dollars on my club every year, in a league where "The Shield" and fairness and equity are supposed to trump all, in a sport where a fraction of an inch here or there, an interpretation of a rule, or a video replay decision could be the difference between the playoffs and a top 10 draft pick.
An official from another club said: "It's total hypocrisy. This is a league where some people are above the law, but if you are a coach or a player or a low-level team employee, look out -- they'll throw the book at you. They take away your pension. I'll give Stephen credit, at least they took a bus. (Colts owner Jim) Irsay should have got a bus a long time ago. Have they gotten around to disciplining him yet?"
Another longtime team official: "Whether or not this would in any way affect Dean's ability to be impartial with the Cowboys is really not the issue. This gives the appearance of impropriety. If I am a fan of a team facing the Cowboys, or I work for a team that's facing the Cowboys, I'm upset by this. There shouldn't be any situation like this going on that could cloud his judgment. How is this protecting the shield? The league loves to throw that term around when it applies to players. So how is this not an issue now?"
Another veteran NFL official: "If I were another team owner, how could I not be irate? It gives the appearance of impropriety, and looks like a particularly cozy relationship between a team and the officiating department at a time when instant replay is being taken over more and more by the league office. You're damn right I'd be irate."
Just imagine what some NFC East rivals might be thinking right now?
---
1/4/2015: Go back and watch the no-PI call from Lions-Cowboys and read the ref's explanation here. 
Pick Six Newsletter
Get the day's big stories + fun stuff you love like mock drafts, picks and power rankings.
Please check the opt-in box to acknowledge that you would like to subscribe.
Thanks for signing up!
Keep an eye on your inbox for the latest sports news.
Sorry!
There was an error processing your subscription.
Mike McClure, a DFS pro with more than $1M in winnings, gives optimal DraftKings and FanDuel...

Miami could be rolling with the Brock Lobster for a while with concerns about Ryan Tannehill's...

SportsLine computer model simulated every Week 7 NFL game 10,000 times with surprising res...
The value of the well-known Tiger defensive lineman lies in his extraordinary versatility

Our advanced computer model simulated Thursday's Broncos vs. Cardinals game 10,000 times

What if we told you that New York could land a former first-round pick to succeed Manning while...