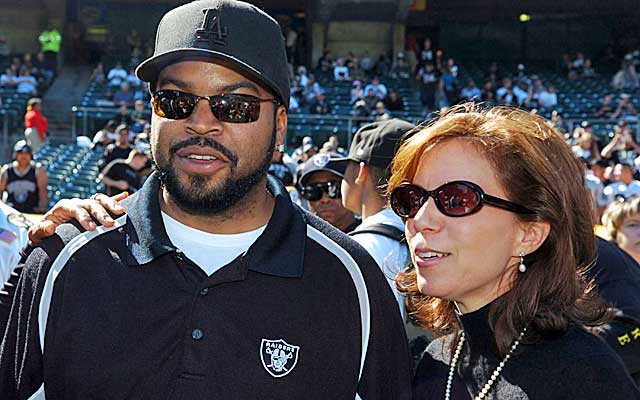 Amy Trask will be mortified that I am doing this. She prefers to run from glory. But I want her in the Pro Football Hall of Fame.
I don't have an official vote, but I've covered the league for 40 years and loved it since I first saw the Boston Patriots play at Fenway Park in 1964. As the first and only woman enshrined in the Pro Football Hall of Fame, yes, I would like another woman to be honored, but Amy is deserving regardless of gender.
In full disclosure (I love when political articles say that), Amy has been a friend for decades, a colleague at CBS for two. I know the backlog for contributors is long and deserving -- Eddie DeBartolo should head the list and it's great that Ron Wolf finally got in. But Trask belongs in Canton.
There are 15 finalists for the Pro Football Hall of Fame's Class of 2016, with enshrines set to be announced Saturday night, but contributors can be nominated at any time, and there's no mandatory retirement period. Trask is so special that I have to get this out or I'll burst like a balloon on fire.
Al Davis didn't like many people. He loved Amy Trask. Of course she is smart (Phi Beta Kappa out of Berkeley), of course she loved football (a Raiders fan from her teenage years) and, of course she is talented, working with the Raiders for nearly 30 years where as the CEO she handled all the litigation, all the player contracts and fought with Al Davis daily. She never used gender to get a job or anything else. OK, maybe to land her fantastic husband, Rob. She moved to Los Angeles for law school in 1982, exactly when the Raiders moved there, so conveniently, her passion packed up and went along with her.
Amy once told me she called the Raiders while in law school at Southern California and "begged to do anything." The late and lamented Al LoCasale, a Raiders executive for more than half a century, said "No" until Amy said, "it won't cost you anything." Anyone who knew Al knew his next remark: "When can you get here?"
Amy did everything at that middle school in El Segundo, from the copy machine to the coffee shop. And she made an impression.
After graduating, she went to work for the Raiders, where she became the first female team executive in league history and the first woman to attend league meetings. She was appointed to three league committees under Paul Tagliabue and Roger Goodell.
Al Davis once said at a press conference, "Ask Amy, she keeps this place running." She ran the Raiders like a business, and she changed the culture of the scene.
I remember a game in Oakland once where Amy took me to the Black Hole. I had been covering Raiders games since 1976 -- I was terrified of John Madden back then -- and I never went near the Black Hole, thinking it was rude and crude. But then I went with Amy, who Raiders fans would lovingly called the Princess of Darkness, and found out it was just guys having a good time -- lawyers, stockbrokers and teachers, dressed up like goofs, calling out her name.
Amy once told me, and I can vouch for this -- that when Al Davis made a decision, she did her best to implement it. She didn't go running to the press with a whisper campaign. Many, many times I tried to get from her the real story of what transpired between Marcus Allen and Al Davis, two passionate Raiders who battled to the end, and I got nothing. She belongs in Canton for many reasons, but mainly, Amy Trask is your foxhole girl.
---
Lesley Visser is the first and only woman in the Pro Football Hall of Fame in Canton, Ohio, and the first and only woman to have presented the Lombardi Trophy (1992 to the Redskins). She was voted the No. 1 Female Sportscaster of all time by the American Sportscasters Association and was voted into the Sportswriters Hall of Fame for her work at the Boston Globe, CBSSports.com and national magazines. She has worked at CBS for 30 years, ABC for 10 (as the first woman on Monday Night Football) and 10 at the Boston Globe.