Jaguars LB LaRoy Reynolds makes tackle of the season
Jaguars linebacker LaRoy Reynolds is tough. And maybe a little bit wacky.
• 1 min read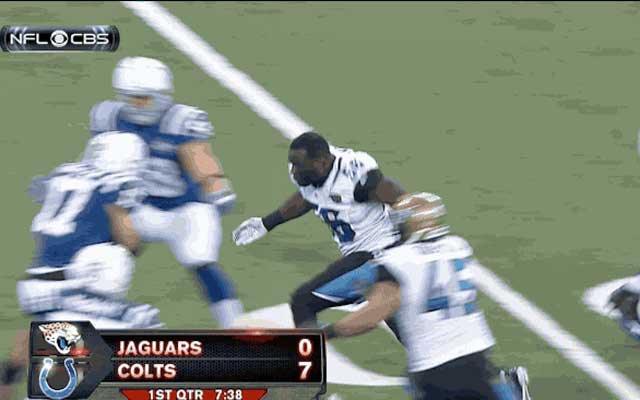 LaRoy Reynolds gets the early Week 17 award for the crazy-man/tough-hombre/unsafe-as-hell tackle of the week.
As we see here, the Jaguars rookie linebacker gets his helmet ripped off by Andy Studebaker on special teams, but that didn't stop Reynolds from finishing the play. As you can see below (H/T to Bleacher Report):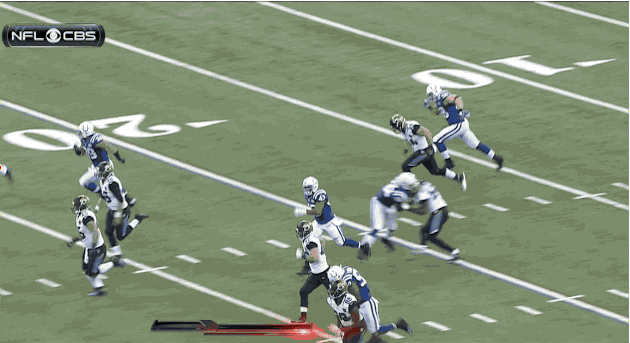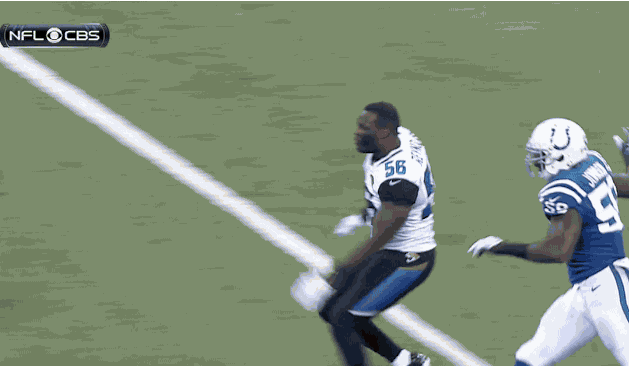 In 2013, Reynolds -- who was suspended for four games earlier this season for violating the league's PEDs policy -- has nine tackles in 11 games and has spent the vast majority of his time on special teams.  
Follow Josh Katzowitz on Google+
The Seahawks apparently didn't enjoy getting shellacked by the Rams on Sunday

Week 15 provided a lot of clarity to the NFL postseason

The ending to New England-Pittsburgh was wild, and one play appeared to change the game at...
The Steelers' best player is expected back but not until the postseason

The Panthers owner announced he would sell the team after the year concludes

All of the best highlights from Week 15 are right here