Jeff Fisher says he didn't tell the Rams to pull a Schiano on Lions' kneel down
The Rams fired off the line and went after the Lions' offensive line when Matthew Stafford was kneeling
• 1 min read
In shocking fashion, the Lions' win over the Rams ended up being one of the best games of Week 6.
Matthew Stafford threw for four touchdowns and zero interceptions. Case Keenum topped the 300-yard mark, threw for three touchdowns and posted a 126.7 passer rating -- Case Freaking Keenum. And even after Keenum's fourth-quarter interception ended the game, things got interesting.
When the Lions tried to run the remaining time on the clock with a simple kneel down, the Rams' defensive front pulled a Greg Schiano, firing off the line of scrimmage to engage with the Lions' offensive line.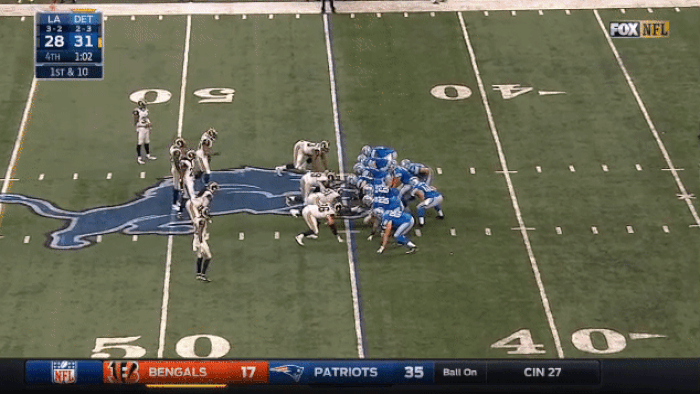 As you can see above, Stafford hobbled away from the play. And he appeared to be upset. So, on the game's final snap, Stafford plowed forward into the line after he took a knee.
This is how the game ended: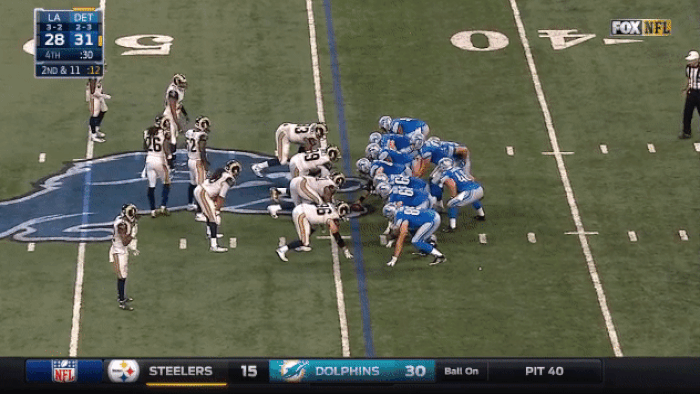 On Monday, Rams coach Jeff Fisher said that he did not tell his players to fire off the line on the game's final two plays. He also noted that he apologized to Lions coach Jim Caldwell.
Here's what Fisher had to say, via ESPN's Alden Gonzalez:
"There's been some criticism with respect to that. This approach did not come from the sideline. It was not a call. It was not something that we practiced, or that we preach. I think it was a byproduct of frustration, some things that Aaron endured during the game, and the players took it on themselves to do it. We'll address it. I talked to Coach Caldwell after the game and apologized and said I'd get to the bottom of it. The game's over, the game's over. Pay respect to your opponent. But you guys don't realize all the stuff that goes on inside, up front, between the offensive linemen and the defensive linemen. We'll address it, and it's unlikely it'll happen again."
It's worth noting Fisher faced accusations of coaching a dirty team last year. The Vikings were upset when the Rams concussed Teddy Bridgewater, with Mike Zimmer calling the hit a "cheap shot." Ravens coach John Harbaugh also publicly leveled complaints about the Rams.
Luckily, nobody sustained an injury during the scuffle. And based on Fisher's comments, the Rams won't make the same mistake again.
The former Buccaneers kicker did not have things start well for him in Chicago

Bears special teams showed up in a big way against Arizona

Beast Mode got loose with Oakland and looked pretty impressive in the early going
Beast Mode was one of several players to sit during the Raiders-Rams game

The cleaning staff in Houston missed a couple of things while cleaning up after Super Bowl...

Marvin Jones had some serious fun in the end zone after scoring against the Jets