Jets CB Antonio Cromartie has vasectomy after 10 kids
Antonio Cromartie won't be having anymore kids. The Jets cornerback had a vasectomy in 2011, which means he won't be adding to his already large family.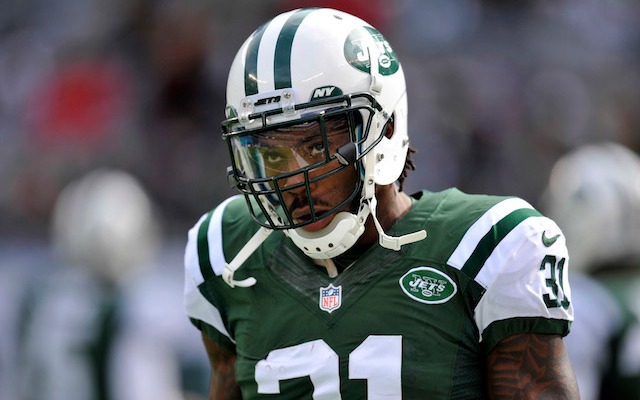 Apparently 10's the magic number for Jets cornerback Antonio Cromartie. At least when we're talking about kids. In a new book about the 2011 New York Jets that's set to be released next week, Cromartie told the author that he had a vasectomy late in the 2011 season. 
"I got snipped," Cromartie told author Nicholas Dowidoff, via the New York Post. 
Dowidoff's book, 'Collision Low Crossers: A Year Inside the Turbulent World of NFL Football,' is set to be released on Nov. 19. 
As for Cromartie, despite being a two-time Pro Bowler, he's probably best known for having 10 children with eight different women. Cromartie has so many children, he has trouble remembering all of their names. If you want to see Cromartie try and name each of his children, just watch the clip below from a 2010 episode of HBO's Hard Knocks. 
Cromartie seems to have settled down now. Not only did he have the vasectomy, but he's been married since 2010 and has two children with his current wife. 
The Green Bay Packers quarterback seems to be a go for the Carolina Panthers game

Shazier's season might be over, but he still wants to help his team

The young head coach took the blame after a heartbreaking loss to the Eagles
Our computer model simulated every Week 15 NFL game 10,000 times with very surprising resu...

Britt is going from the worst team in football to a Super Bowl contender

With three weeks to go in the regular season, the MVP race is wide open