Jets CB Dimitri Patterson disputes claim team didn't know whereabouts
This Dimitri Patterson story is getting stranger.
• 1 min read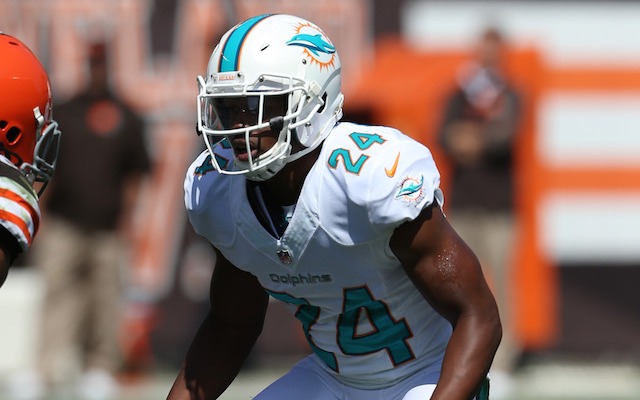 After he went AWOL and missed the Jets' third preseason game without so much as a word to his bosses, cornerback Dimitri Patterson was suspended indefinitely by the team.
Patterson has claimed that he wasn't AWOL, but we hadn't heard any other explanation from the cornerback who was in line to start for what has become an injury-depleted secondary.
On Thursday, though, he sent this text to ESPN's Josina Anderson.
"As it relates to my whereabouts and me missing for 48 hours without being seen or heard from me or my representative is completely false," Patterson said. "My agent reached out to the Jets organization multiple times several hours prior to Friday night's game. My commitment to the Jets organization and to my teammates has never been an issue and never will be an issue. As it relates to the rumors about my frustration in regards to the depth chart is totally and completely false. In nine years I have never had control over the depth chart."
Interesting that Patterson says his representatives "reached out" to the Jets "multiple times" while Patterson was gone, because it sounds like the Jets didn't know what the heck was going on with Patterson, aside from the agent Drew Rosenhaus telling the team that Patterson was physically fine.
Patterson earlier had told Anderson that the idea he went AWOL was "comical."
Either way, this story is getting murkier.
Dimitri Patterson's decision to essentially call out the Jets after Idzik & Rex made it clear they had no idea were he was is a curious one

— Manish Mehta (@MMehtaNYDN) August 28, 2014
Might it lead Patterson anywhere good? Probably not. And maybe to the unemployment line?
When did Dimitri Patterson become Revis? Dude, you are replaceable -- even by the corner-needy Jets.

— Pete Prisco (@PriscoCBS) August 28, 2014
Surgery is going to end Jason Verrett's season for the second year in a row

There's still a couple of celebrations you're not allowed to do in the NFL

NFL players aren't very happy with Donald Trump
NFL commissioner wasn't thrilled with the president's comments from Friday

Mike McClure, a DFS pro with more than $1M in winnings, gives optimal DraftKings and FanDuel...

Mike McClure has made over $1 million playing DFS and gives his best daily fantasy football...