Jets cut CB Dimitri Patterson, eight days after he went AWOL
Eight days after he went AWOL, the Jets have decided to cut ties with cornerback Dimitri Patterson.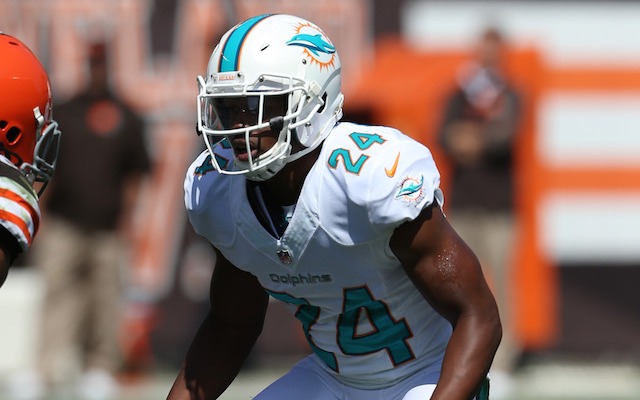 Dimitri Patterson's bizarre four-month stint with the New York Jets is officially over. The veteran cornerback was cut Saturday, CBS Sports NFL Insider Jason La Canfora reported. 
The move comes eight days after Patterson skipped a preseason game against the Giants and went AWOL for 48 hours. Patterson didn't show up for the Aug. 22 game and no one in the Jets organization had any communication with him until he met with coach Rex Ryan general manager John Idzik on Aug. 24. 
Patterson disputed the fact the he went AWOL. 
"As it relates to my whereabouts and me missing for 48 hours without being seen or heard from me or my representative is completely false," Patterson said. "My agent reached out to the Jets organization multiple times several hours prior to Friday night's game. My commitment to the Jets organization and to my teammates has never been an issue and never will be an issue. As it relates to the rumors about my frustration in regards to the depth chart is totally and completely false. In nine years I have never had control over the depth chart."
The Jets said they reached out to Patterson multiple times but never heard back.
On Aug. 25, the team decided to suspend Patterson for the remainder of the preseason, a suspension that was supposed to end Monday. However, the suspension now ends two days early because of Patterson's release.
The 31-year-old Patterson signed with the Jets in April after stints with Miami, Cleveland, Philadelphia, Kansas City and Washington.
Patterson had originally been projected as a possible starter in a thin secondary. Starting corner Dee Milliner (ankle) and safety Antonio Allen (concussion) could both miss the opener, and combined with Patterson's release, the Jets could be without three of their four projected starters in the secondary for Week 1.
Jeremy Lane also stood near Bennett along with pass rushers Cliff Avril and Frank Clark

Bennett also dedicated it to 'all of the other athletes using their platform to promote ch...

The Patriots quarterback shows commitment from Day One
Cardinals' running back says he's feeling more energized

The Vikings' receiver is wearing his heart on his foot

The Ravens need help on the offensive line after dealing with injuries and a surprise reti...