Jets indefinitely suspend cornerback Dimitri Patterson
After supposedly going AWOL last week, the Jets have suspended Dimitri Patterson so they can gather more information on his absence.
• 1 min read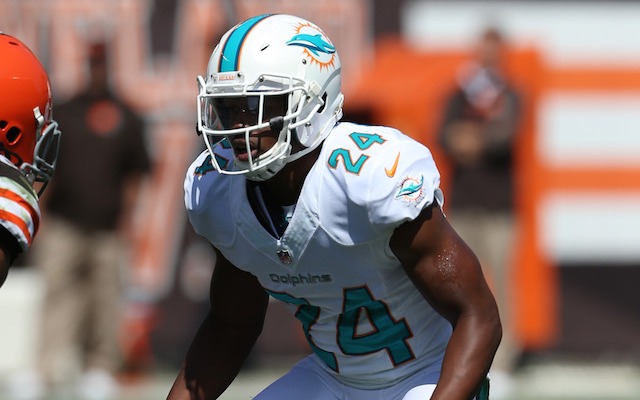 When word filtered out that Jets cornerback Dimitri Patterson hadn't shown up for the team's preseason game vs. the Giants this past weekend, nobody in the organization seemed to know where he had gone.
Though Patterson returned to the squad after 48 hours and met with team officials on Sunday, the team announced Monday it was suspending him indefinitely.
"That will allow us to gather more information to what led to his behavior," general manager John Idzik said in a statement.
Patterson was in line to start at cornerback for a Jets squad that currently has a shortage of healthy defensive backs, especially considering cornerback Dee Milliner (ankle) and safety Antonio Allen (concussion) might have to miss the season opener.
Patterson's absence was strange. He attended New York's walk-through before the game, and he even ate at the pregame meal. But after that, he went missing. The only information the team had on Patterson was through his agent, Drew Rosenhaus, who told the Jets that Patterson physically was fine.
As for Patterson briefly going AWOL, this what he had to say to ESPN.
#Jets CB Dimitri Patterson just text me this: "Yes, I'm ok and I'm not going AWOL either. Comical."

— Josina Anderson (@JosinaAnderson) August 25, 2014
The Jets apparently didn't think the stunt was so funny, though. As for how long we might not see Patterson ...
Idzik says he thinks current suspension will be "brief," but #Jets will issue further discipline after going over all facts, etc

— Dennis Waszak Jr. (@DWAZ73) August 25, 2014
Patriots QB's ring, given to one of his friends/family members, was auctioned off to an anonymous...

If the Redskins get petty, Cousins will try and get his vengeance through a grievance

The Dolphins also donated $100,000 to the victims' fund after the school shooting that killed...
The Cardinals GM explains his process for finding Carson Palmer's successor

Stefen Wisniewski narrowly missed out on a chance to earn $250K, but the Eagles gave it to...

Shazier heads into the Steelers' facility every day and helps with 'personnel stuff'