Jets QB Michael Vick is paying $10,000 to wear No. 1
Michael Vick finally has a number in New York and he's going to pay $10,000 to wear it.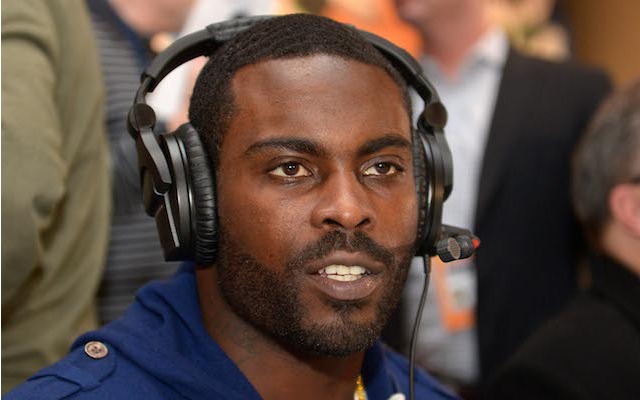 More Draft coverage: Mock Drafts | Prospect Rankings | Big Board | News
When it comes to jersey numbers, apparently Michael Vick likes to spend money, but he doesn't like taking advice.
The new Jets quarterback announced on May 2 that he's going to wear No. 1 in New York, but it's not going to come cheap. Vick's publicist announced on Monday that the quarterback will be paying $10,000 to wear the number that's being sold by Jets punter Ryan Quigley.
However, there's one catch: The $10,000 is being donated to charity.
"I looked at the available numbers and thought I would go with No. 8 for my new start with the Jets. It just didn't look right. I didn't feel right," Vick said in a statement, via NJ.com. "I started talking with Ryan about No. 1. I think it's great that Ryan was willing to change as long as it was for a good cause. I loved his idea."
Quigley's only scheduled to make $495,000 in 2014, so why in the world would he not take the $10,000 for himself you ask? Because he's a nice guy.
"Most of the time in the NFL if a veteran requests your number, you work out a financial agreement between the two players," Quigley said. "I was not interested in the money for myself. I wanted to find a way to help some others."
The next time Quigley sells his number, he may want to let teammate Jeff Cumberland handle the negotiations. Back in early April, Cumberland sold his No. 87 to Eric Decker for $25,000 -- and a steak dinner. 
As for Vick, this $10,000 transaction should finally end his number drama in New York. Vick was originally going to wear No. 3 or No. 8, but he couldn't decide, so he asked his fans. 
#JetNation I'm down to my final 2 choices on which # I'm going to wear this season. 3 or 8? #HELP

— Mike Vick (@MikeVick) April 28, 2014
His fans voted 27-7 in favor of No. 3, but Vick decided to do the opposite of what his fans wanted and he went with No. 8 before dumping eight and buying No. 1 off of Quigley.
Just to be safe, you should buy all three jerseys, that's what the NFL would want.  
It wasn't the matchup that we expected, but the Jaguars would argue that's everyone else's...

CBS All Access allows viewers to stream every NFL game on CBS in their local market

This will be Gene Steratore's first Super Bowl as a referee
The Patriots' quarterback and likely MVP appears to be banged up heading into the AFC title...

Kaepernick made the pledge in October 2016 in the middle of his campaign for social equali...

Landry is scheduled to become a free agent this offseason