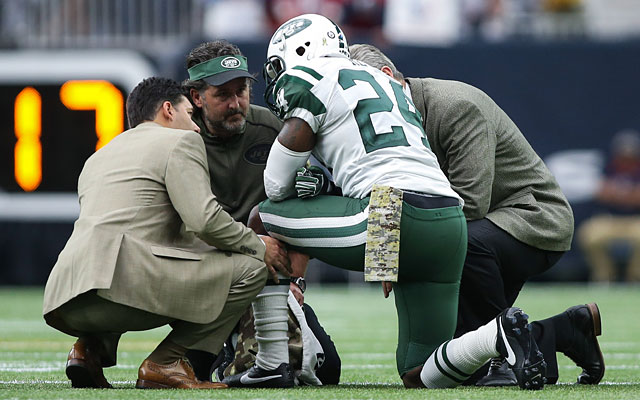 The New York Jets announced on Thursday that cornerback Darrelle Revis underwent a procedure on his wrist and will wear a hard cast for the next two to three months. He will be limited during the team's offseason program, the team announced on its official website, but he is expected to be ready for training camp.
NFL Network reported that Revis suffered a torn ligament in his wrist at some point during the season, which is why he had soreness in the wrist, and why he ultimately decided to have surgery. 
#Jets CB Darrelle Revis suffered a torn ligament at some point this season, which explains why it was sore. Decided to get it operated on.

— Ian Rapoport (@RapSheet) March 17, 2016
A torn ligament in the wrist is a pretty serious injury, one that you would assume would show up on a weekly injury report. However, while Revis was on New York's official injury report in Weeks 3, 4, 11, 12 (out), 13 (out), and 14, none of those reports designated his injury as one to his wrist. They were for his groin, hamstring, hip, and a concussion.
Revis maintained his place as one of the NFL's best corners in 2015, but his play did slip toward the end of the season. It's certainly possible that the wrist was part of the reason, especially if the issue was serious enough that it necessitated offseason surgery.