Jets rookie Calvin Pryor: We hate Tom Brady and the Giants
Jets rookie Calvin Pryor is a fast-learner. After only one month in New York he's already learned who to hate.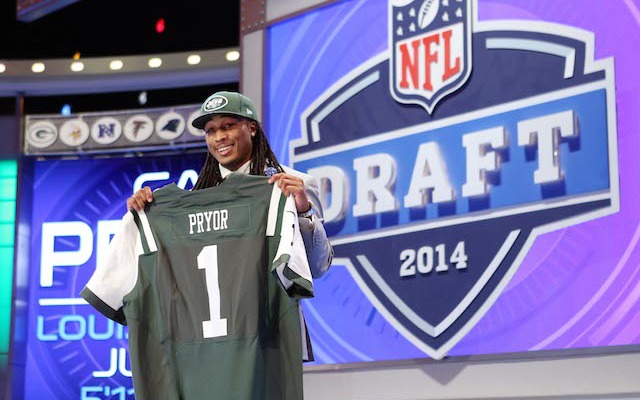 More NFL offseason: League minicamp dates | Latest news, notes
Rookie safety Calvin Pryor has only been with the Jets for a month, but he's already learned some important lessons about being a Jet: Namely, everyone hates Tom Brady. Also, no one likes the Giants either. 
During an interview with SportsNet New York's Daily News Live this week, Pryor didn't fudge any of his answers. 
"We don't like Tom at all," Pryor said of Brady. "When I first came here, that was one of the first things I heard about: We hate the Patriots and we hate the Giants. So we hate those guys and I look forward to playing them this season."
If you're surprised to hear Pryor trash talk, you shouldn't be. Apparently the only thing Pryor loves as much as football is trash-talking. 
"I am who I am. I'm going to talk trash, I'm going to be myself, and people who don't like me just going to have to get used to it," Pryor said last month. 
And in case you're wondering, Jets coach Rex Ryan doesn't have a problem with Pryor talking a little smack. 
"He said just be yourself and go talk trash and try to get them off their game," Pryor said. "He's going to let you talk trash at the opponents. He wants to win by any means necessary."
The longtime Bengals coach and the team are planning to part ways after the season ends

Everything you need to know heading into Week 15 is right here

Haden has been out since Week 10 with a fractured fibula
There's also the possibility Goodell steps aside early if his potential successor is progressing...

The league could return to its pre-2009 policy after a year in which pregame protests took...

Arians hasn't said he's retiring, but the team has discussed contingencies for a coaching...