Jets starting CB Dimitri Patterson goes AWOL, returns after 48 hours
Jets cornerback Dimitri Patterson didn't show up for the team's game against the Giants on Friday and no one seems to know why.
The Jets played against the Giants in preseason action on Friday night without starting cornerback Dimitri Patterson on the sideline. For some reason, Patterson decided not to show up for the game -- and the Jets have no idea why he wasn't there. 
In an interview on Sunday, general manager John Idzik called Patterson's absence "unexcused."
Idzik and coach Rex Ryan eventually met with Patterson on Sunday night, the Jets announced. The meeting came almost 48 hours after Patterson disappeared and the Jets didn't divulge any details of the meeting. 
Things appeared to be normal on Friday. Patterson attended the team's walk-through before the game and even showed up at the pregame meal, according to the New York Post, but he was nowhere to be found once the game started. 
Before Idzik and Ryan's meeting on Sunday night, the only thing the Jets knew about Patterson was that he was physically "fine." The team received that information from Patterson's agent, Drew Rosenhaus.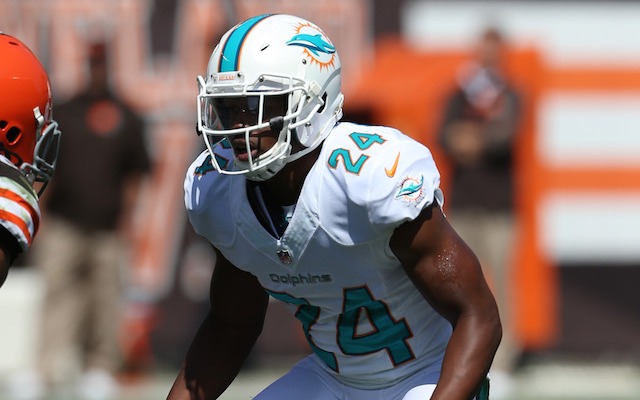 Patterson hasn't played since the team's preseason opener on Aug. 7. Ryan said Sunday that Patterson had been frustrated by calf and leg injuries.  
The Jets are already thin in the secondary, and Patterson's absence isn't helping things. Starting corner Dee Milliner (ankle) and safety Antonio Allen (concussion) could both miss the opener, which would leave the Jets without three of their four projected starters in the secondary for Week 1. 
The 31-year-old Patterson signed with the Jets in April after stints with Miami, Cleveland, Philadelphia, Kansas City and Washington. 
There are apparently some people within the Packers who are worried about him playing

Reports of Tom Brady's demise are premature

Emory Hunt has his finger on the pulse of the Boys and locked in a strong pick for 'Sunday...
Larry Hartstein has his finger on the pulse of the Bears and has a strong pick for Bears-Lions...

The Pittsburgh linebacker was placed on injured reserve Tuesday

Steelers coach Mike Tomlin wanted the Patriots and now he's got them