Jeweler will refund over 400 purchases after Super Bowl safety
Jeff Dennis Jewelers in Alabama will refund over 400 purchases as part of a promotion after the Seahawks scored a safety in the Super Bowl.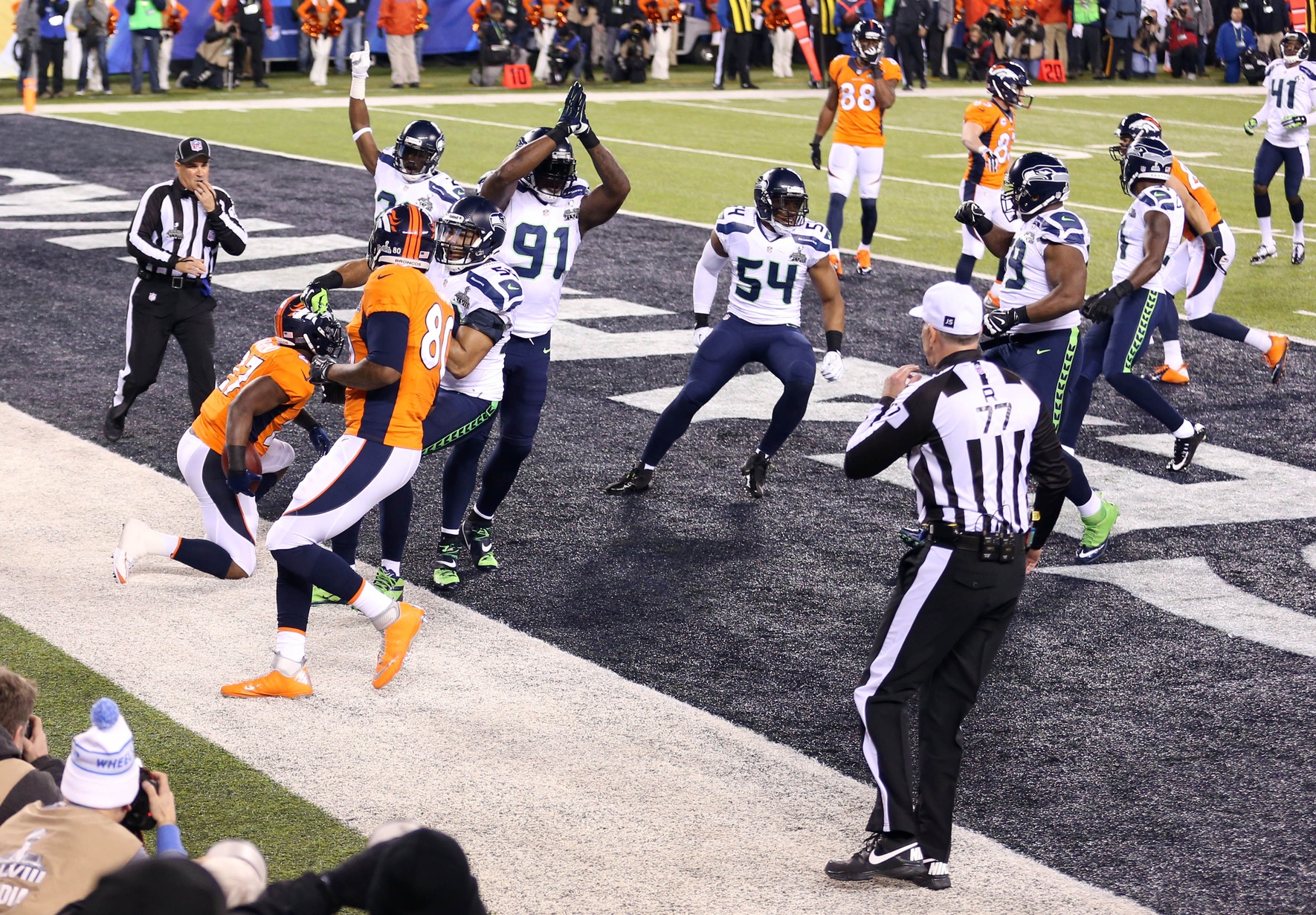 More SB coverage: Seahawks win, 43-8 | Photos | Numbers | More news
An Alabama jewelry stored will provide refunds for over 400 people after the Seahawks recorded a safety in the Super Bowl.
Jeff Dennis Jewelrs wrote Saturday on its Facebook page, "Any purchase of jewelry, Gift Cards, or payments made on layaway or special orders will be REFUNDED if there is a Safety (the 2 point kind of safety:) LOL) in tomorrows game between Denver and Seattle! The promo dates are 1/21 thru today!"
His pregame post was rather prophetic, "Alright. I say somebody just get a safety in the first 10 minutes and lets enjoy all the commercials after that!"
According to Dennis, more than $70,000 worth of merchandise will be refunded.
This is the second time a football promotion has paid off for Dennis' customers. The Gardendale jewelry store refunded customers following the 2012 Iron Bowl shutout.
Welcome to the NFL's version of a dress rehearsal

It sure sounds like the players are planning for a work stoppage when the latest CBA expir...

One of the league's best players is still looking for a new long-term contract
'It's completely different,' Wentz says about entering his second season with the Eagles

Tavon Austin, Matt Kalil and Joe Flacco headline our list of the NFL's most player-friendly...

Richardson has played for four NFL teams, and hasn't appeared in an NFL game since 2014