Jim Kelly's surgery canceled because it wouldn't 'eradicate' his cancer
Jill Kelly updated the status of Jim Kelly, and she wrote that his surgery, scheduled for Thursday, has been canceled.
• 1 min read
Jill Kelly, the wife of Hall of Fame quarterback Jim Kelly, wrote earlier this week that her husband would undergo surgery on Thursday because the cancer he fought off last year was "back, aggressive and starting to spread."
On Wednesday, though, she wrote that the surgery has been canceled because "the cancer is in areas that surgery cannot successfully eradicate."
"Because of complexity and aggressive nature of this cancer and after more scans and tests, the plan has changed," Jill Kelly wrote on her Facebook page. "At this point, Jim will not be having surgery ... Therefore, the medical specialists here in NYC along with our Buffalo team believe that chemotherapy and radiation are the best option."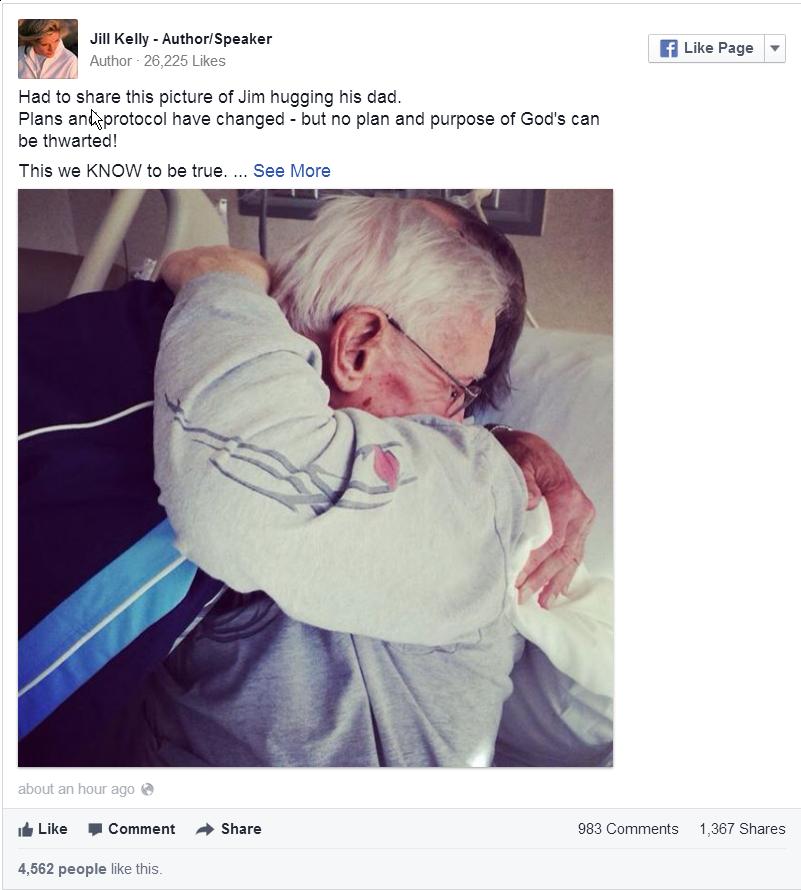 But here perhaps is some good news. Here's what Dr. Peter Constantino, executive director of the hospital's New York Head & Neck Institute, said, via WIVB.com:
"Jim Kelly's condition remains very treatable and potentially curable. Our immediate focus is on controlling his pain and beginning the process of eradicating the cancer."
The former Bills superstar was diagnosed with upper jaw cancer last June, but he was declared cancer free a couple weeks later after undergoing surgery.
"If you've dealt with cancer you know that you never really know for sure what each moment will hold," Jill Kelly wrote Wednesday. "But..Praise God. We are held in the Strong Mighty hands of an Unchanging God. Thank you for your continued prayer support."
R.J. White, who nearly won the Las Vegas SuperContest, locks in his pick for the NFC Championship...

Mike Tierney has owned NFL totals and has a strong pick for the AFC Championship Game

The Saints coach wasn't in the mood to answer questions about Drew Brees on Tuesday
This is footage that you'll definitely want to see

It wasn't the matchup that we expected, but the Jaguars would argue that's everyone else's...

The Eagles quarterback and the Vikings quarterback have paths that have crossed many times