Joe Flacco's new deal will change the going rate for quarterbacks
As Joe Flacco and the Ravens begin contract negotiations, the whole league is taking notice. What comes of this deal will affect all quarterbacks moving forward, including names like Romo, Cutler and Brady, Pat Kirwan says.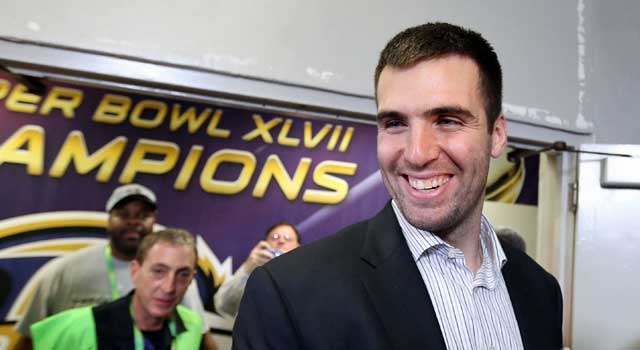 Joe Flacco will set the bar for many quarterbacks to come. (US Presswire)
There was a time when a big contract signed by a free agent had a ripple effect around the league. I remember when Reggie White signed with the Packers in the first big free-agent deal. I was at the Jets at the time and led our campaign to attract Reggie with a four-year $16 million deal. He went to Green Bay for close to the same money.

The White deal had a ripple effect felt around the league.

High-priced free agents like White changed the structure of contracts, with more guaranteed money than ever before. It was only the beginning of league-changing deals.
NFL offseason moves
Column
There's also the possibility Goodell steps aside early if his potential successor is progressing...

The league could return to its pre-2009 policy after a year in which pregame protests took...

Arians hasn't said he's retiring, but the team has discussed contingencies for a coaching...
O'Brien would be a coveted coaching candidate if he were to hit the open market

Though owner Jimmy Haslam said Jackson is safe for 2018, new GM John Dorsey may decide oth...

The Texans quarterback was at the middle of controversy last week with how his head injury...