Joe Flacco's new deal will change the going rate for quarterbacks
As Joe Flacco and the Ravens begin contract negotiations, the whole league is taking notice. What comes of this deal will affect all quarterbacks moving forward, including names like Romo, Cutler and Brady, Pat Kirwan says.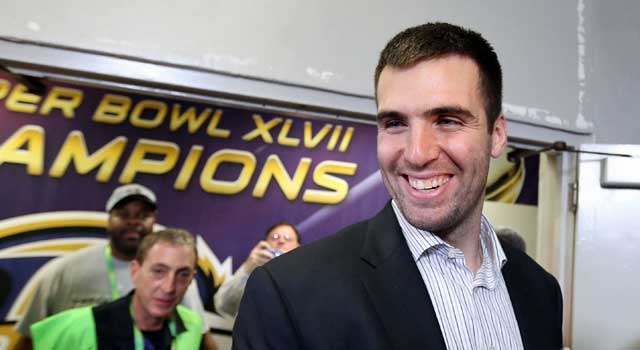 Joe Flacco will set the bar for many quarterbacks to come. (US Presswire)
There was a time when a big contract signed by a free agent had a ripple effect around the league. I remember when Reggie White signed with the Packers in the first big free-agent deal. I was at the Jets at the time and led our campaign to attract Reggie with a four-year $16 million deal. He went to Green Bay for close to the same money.

The White deal had a ripple effect felt around the league.

High-priced free agents like White changed the structure of contracts, with more guaranteed money than ever before. It was only the beginning of league-changing deals.
NFL offseason moves
Column
Miami one of the half-dozen most intriguing teams this offseason amid free-agent and trade...

The Ravens are reportedly intrigued by Gillmore, who is set to become a free agent

Hurney was originally with the club from 1998-2012
The former Chicago Bears wideout reportedly endured the tear all the way through the Super...

Denver's search for its next franchise quarterback continues this offseason

Penn Medicine's Dr. John Kelly thinks Wentz's late-season ACL tear is an "RG3 equivalent"