Johnny Manziel bought $2K in alcohol for students at A&M bar
Johnny Football knows how make college kids happy. The former Texas A&M quarterback bought $2,000 in alcohol for students at his favorite College Station bar after being drafted.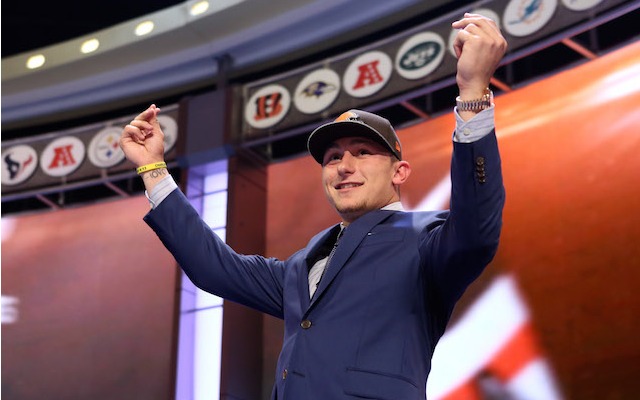 Draft coverage: Picks and grades | Prospect Rankings | Sam goes No. 249 | News
If Johnny Manziel wasn't the most popular person in College Station, Texas before the NFL Draft, he probably is now -- and that's because he gave some students at Texas A&M what college students love most: free alcohol. 
After being drafted by the Browns on Thursday, Manziel bought Fireball Whisky shots and Miller Lite beers for everyone who watched the draft from his favorite College Station bar, according to the Dallas Morning News. You can bet Marshawn Lynch approved of Manziel's choice to go with Fireball. 
According to the bar manager, Petro Robledo, everyone of legal drinking age got a shot and a beer on Manziel's tab to celebrate Johnny Football getting drafted.
Apparently, Manziel stopped in the bar a few days before the draft to set the whole thing up. Manziel left his credit card number with Robledo and the bar manager took care of the rest. In the end, Manziel ended up paying for 122 shots and 122 beers and spent about $2,000.
The original plan called for Manziel to Facetime with everyone at the bar after he got drafted, but that plan was nixed after Johnny Football dropped to the bottom half of the first round and went 22nd overall to the Browns. 
Manziel didn't get to Facetime, but he did get to celebrate with Drake, so things kind of evened out.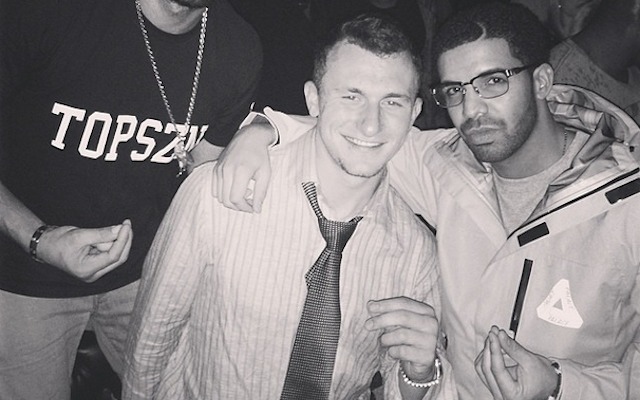 The Jags were laughingstocks as recently as this summer; now they're 60 minutes from an AFC...

The Jaguars are poised for the biggest upset in recent playoff history

The Broncos may have tipped their hand as to which player they're targeting at No. 5
The Steelers didn't have to look far to find their replacement for Todd Haley

The pop superstar will seek halftime show redemption at Super Bowl LII

Our computer model simulated the AFC and NFC title games 10,000 times with surprising resu...