Jonathan Kraft calls Rolling Stone story on Hernandez 'inaccurate'
Though the NFLPA filed a grievance against the Patriots to pay Aaron Hernandez his workout bonus money, the team says it owes him nothing.
• 1 min read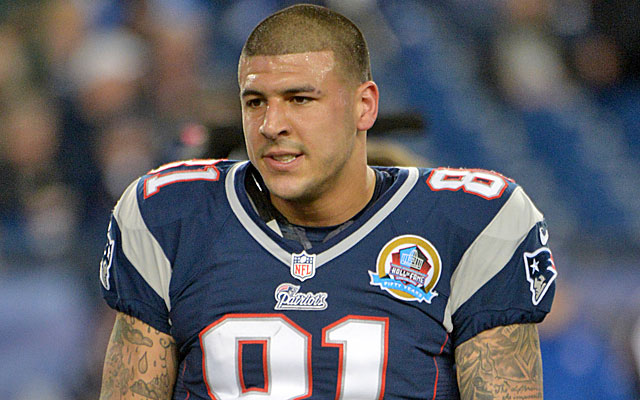 Rolling Stone magazine scored a big feature story on Aaron Hernandez this week which alleged that Patriots coach Bill Belichick knew that Hernandez felt his life was in danger and that the team was close to cutting their star tight end because of personal problems.
On Thursday night, team president Jonathan Kraft gave an interview to Boston radio station 98.5 The Sports Hub in which he said the article was inaccurate. In fact, via theMMQB.com, Kraft said Belichick told him, "Absolutely not. Aaron never told me his life was in danger." Kraft also said Belichick never mentioned that Hernandez should get a "safe house."
"The stuff I know about the article is just completely factually inaccurate," Kraft said.
To be fair, though, Kraft called the article an "entertaining read."
Earlier this week, the NFLPA filed a grievance against the Patriots to recover the $82,000 the union says he earned in his offseason workouts.
Reportedly, that bonus was due Aug. 1 but was never paid.
Kraft, though, had a rebuttal to that, saying Hernandez only participated in 25 of 33 workouts, and because that falls short of the 90 percent needed to earn the bonus, Kraft said the team owes Hernandez nothing.
By that measure, Hernandez, also reported by the magazine to have frequently used PCP, would have needed to be present for 30 of those workouts.


Follow Josh Katzowitz on Google+
Warren Sapp was one of several players named in a lawsuit against NFL Network

Check out the uniforms that Denver and Indianapolis will be wearing on Thursday

The Cowboys are going to need a few things to go their way to get into the postseason
Rudolph will be put under the microscope in Mobile by clubs looking for a quarterback early...

This fan is taking the Saints to court for using 'football games as a platform for protest...

Can Aaron Rodgers get the Packers to the postseason? Even if they win out, they'll need he...