Jones-Drew: Schaub can 'definitely' lead Raiders to Super Bowl
Maurice Jones-Drew thinks the Matt Schaub can end Oakland's 12-year playoff drought and lead the Raiders to a Super Bowl.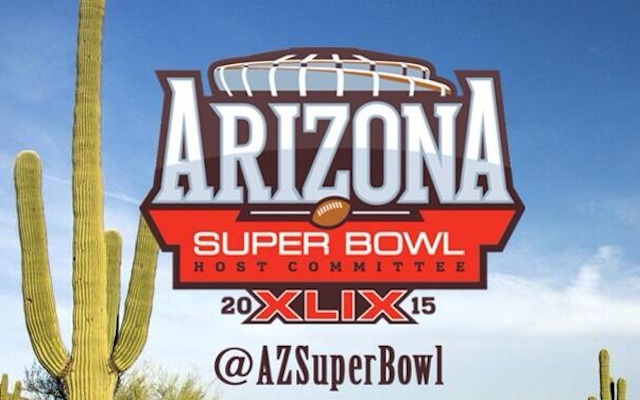 In seven years as Houston's starting quarterback, Matt Schaub couldn't lead the Texans to a Super Bowl, but that doesn't mean he can't lead the Raiders to one.
In an interview with SiriusXM Mad Dog Sports Radio on Wednesday, new Raiders running back Maurice Jones-Drew sounded confident that Oakland can get to the big game with Schaub running the show. 
Although MJD did also point out the fact that adding former Pro Bowlers Justin Tuck, LaMarr Woodley, Antonio Smith, Carlos Rogers, James Jones, Maurice Jones-Drew and Donald Penn will probably help the Raiders cause.
Oakland also signed two durable offensive linemen in Austin Howard and Kevin Boothe, along with former 49ers defensive back Tarell Brown.  
Here's what Jones-Drew had to say in the interview: 
Host: Can you make a Super Bowl with Matt Schaub as your quarterback?

Jones-Drew: Definitely. Definitely. He's a quarterback that's played under that type of pressure.

Every [free agent we brought in], they have something to prove this year. They're either coming off of a bad year or their team didn't offer them a contract they feel they deserved. You have guys that have something to prove, you have to have that extra motivation when you're playing this game, so it gives us a chance. 

I know Matt Schaub is a guy that can lead us. He'll find the open guy, throw the ball to him. He throws a catchable ball. When I talked to a bunch of guys in Houston about him, he's a strong leader and that's what you want in that position. 
Before you poke fun at MJD for having confidence in his quarterback and saying the Raiders can get to the Super Bowl with Schaub, keep in mind, Schaub will probably turn out to be the best quarterback MJD has ever played with.
Here's a list of quarterbacks who started for the Jaguars during Jones-Drew's eight seasons in Jacksonville: David Garrard, Byron Leftwich, Trent Edwards, TODD BOUMAN, Luke McCown, Blaine Gabbert and Chad Henne. Not a lot of Hall of Famers on that list. And do you know anyone with a Todd Bouman jersey?
Also, just for fun, here's a list of Raiders starting quarterbacks who have failed to even make the playoffs since Oakland's last appearance in 2002: Rick Mirer, Marques Tuiasosopo, Andrew Walter, Aaron Brooks, Josh McCown, Daunte Culpepper JaMarcus Russell, Bruce Gradkowski, Charlie Frye, Jason Campbell, Kyle Boller, Carson Palmer, Terrelle Pryor, Matt McGloin and Matt Flynn. 
That's 15 quarterbacks in case you're counting at home -- or in the office -- or wherever you happen to be reading from. No pressure at all Matt Schaub, no pressure at all. 
White said he didn't even watch his own game-winning touchdown when watching Falcons film

SportsLine tapped into its Vegas sources to see which NFL teams professional bettors like this...

SportsLine's computer model simulated every Week 7 NFL game 10,000 times with very surprising...
He'll reportedly appeal the suspension

Rodgers is eligible to return after eight weeks and the Packers reportedly aren't giving up...

The Packers think the hit is dirty, but the NFL apparently disagrees